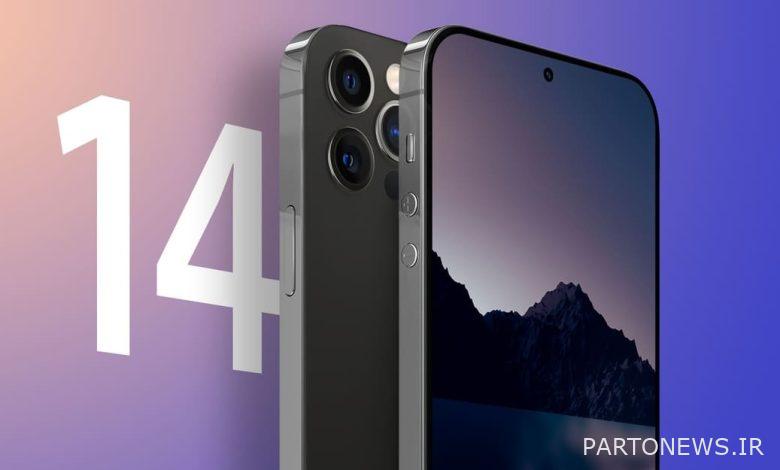 Mark GormanFamiliar name analyst Bloomberg A report on the series IPhone 14 company Apple Has published and discussed issues such as satellite connectivity and possible differences between different models of the iPhone 14 series, including the camera.
According to this Report, Apple plans to make more differences between the models Peru And Non-Peru Create in Series 14. Wide camera example 48 The company's megapixels will be used exclusively for Pro models and standard models such as IPhone 13 series Camera 12 They will retain their megapixels.
The same goes for another Apple analyst Ming Chi Koo Noted, non-Pro models may use chips A15 Last year or so will continue, but Peru models from the new chip A16 Will benefit. Of course, in addition to distinguishing between Pro and non-Pro models, Gorman also attributed the global chip shortage to Apple's decision.
Other features of iPhone 14 series
According to Gorman, he is waiting for the release IPhone 14 Max Is, the model that is supposed to display 6.7 Bring inches to non-Pro 14 Series models, and at least 200 The dollar will be cheaper than the only current 6.7-inch model in the iPhone 13 series.
He also reiterated, referring to some previous rumors, that the iPhone 14 models will probably have a design very close to the series. 13 And 12 Have, in addition to these cases the figure ناچ Pro models will also be modified, consisting of an oval hole for Face ID And will be circular holes for the camera.
Gorman continues to claim that Apple will implement satellite connectivity on the iPhone, and apparently intended to introduce this feature on the iPhone 13, but is preparing for this year and the iPhone 14 series. Other rumors suggest that the capability was mentioned by a satellite company Globalstar Support will be provided and agreements between the two companies finalized.