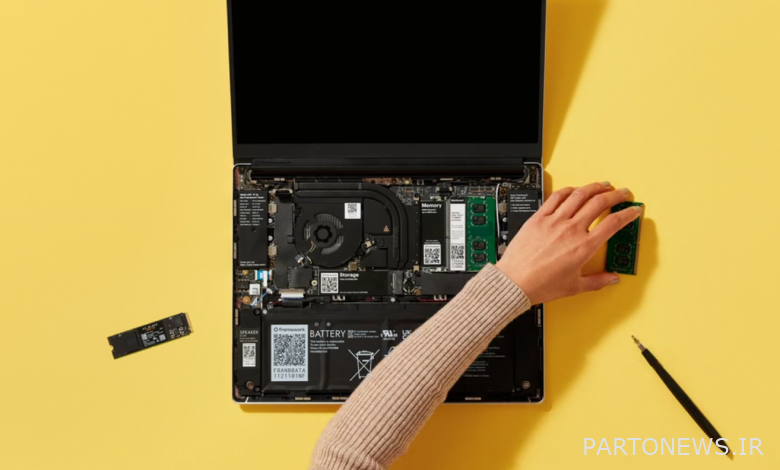 Framework Launched a year ago, it launched special laptops that allow users to repair, upgrade and fully customize their devices. They launched their products with the promise that the laptop would last longer under the simple slogan: "Simplify, reuse, recycle." Accordingly, the company has upgraded its fully customizable laptop upgrade kit with an Intel 12th generation processor. Introduced That with the price $ 1029 Available for pre-order.
Focus on the needs of users to upgrade laptops
Since the launch of the first series of recycled laptops, Framework has gained a lot of experience and attention to the needs of its fans and users. The company has now redesigned a set of valves for better durability, as well as improved standby battery life for Linux users. The Framework has also announced that a new 2.5GB Ethernet expansion card will be available soon.
The company is not only adding this upgrade to its current laptop line, but also adding them as separate modules that can be used asUpgrade kits»Will also be available to be used. This can be a special case for the company, as they allow consumers to purchase any part needed at no extra cost to purchase a brand new device. Framework plans to reduce the price of its first-generation laptops by the end of the release.
We use a batch pre-order system, which at the time of pre-order requires only one fully repayable deposit at a cost of $ 100 / pound / euro. Original motherboards with twelfth-generation Intel® Core پرداز processors, with a modified top cover, and an upgrade kit that combines the two, are available on the market today for the waiting list. You can register to be notified as soon as they arrive at the warehouse. The first batch of new laptops as well as new Marketplace items will be shipped in July. July..
Increase performance by upgrading to a 12th generation Intel laptop
Laptop system of processors Alder Lake Intel uses eight low-power cores and four to six high-performance cores with Hyper-Threading Offers. The advanced version they offer of the processor Core i7-1280P It uses 14 cores in 20 strings. The company has announced that it sees twice the performance of the previous generation i7-1185G7 processor in multi-threaded tests. Cinebench R23 have been. Framework also offers laptops and laptop upgrade kits for the i5-1240P and i7-1260P with 30 watts of performance up to a maximum of 60 watts.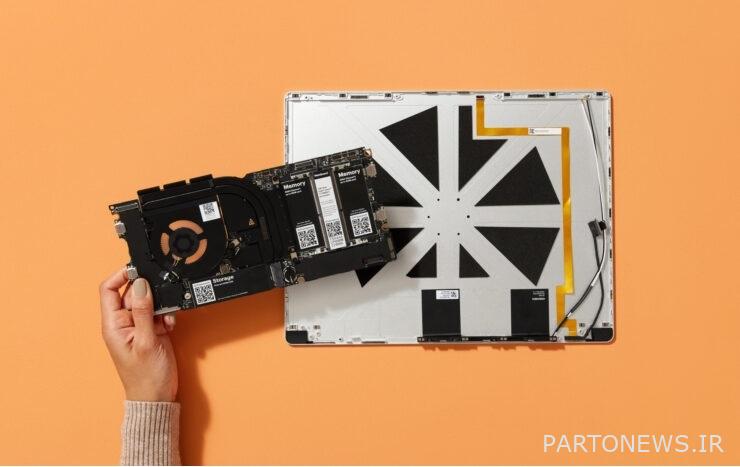 New generation Framework laptops with customization
All laptop models are slim and light, measuring less than 16 mm and weighing 1.3 kg. Microsoft Windows 11 is ready on all of them, and Linux options can also be found through Framework Laptop Edition DIY The company received. The dedicated Framework development card system allows the user to customize each of their ports to their liking. They also come with a 13.5-inch 3: 2 display, a responsive keyboard with 1.5mm key movement, a comparable 1080p webcam, and hardware-based privacy switches, and more.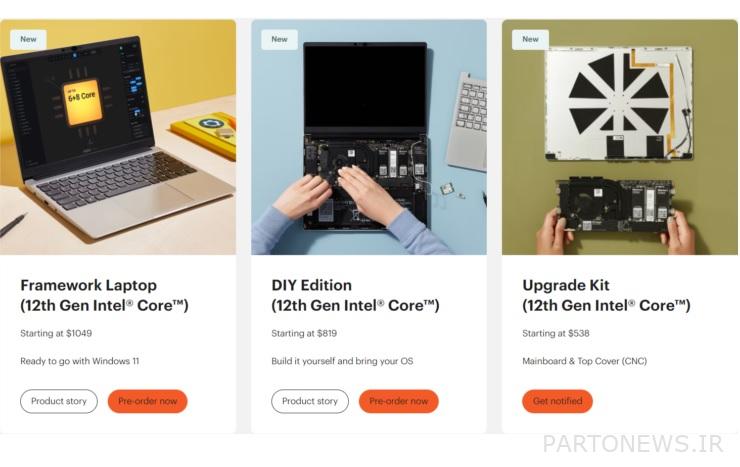 Framework laptops and upgrade kits for Intel 12th generation processors are currently only available in the United States, Canada, the United Kingdom, Germany, France, the Netherlands, Austria, and Ireland. Other countries will be able to do so later this year, and the company has announced it will prioritize based on registration time.
Related posts: