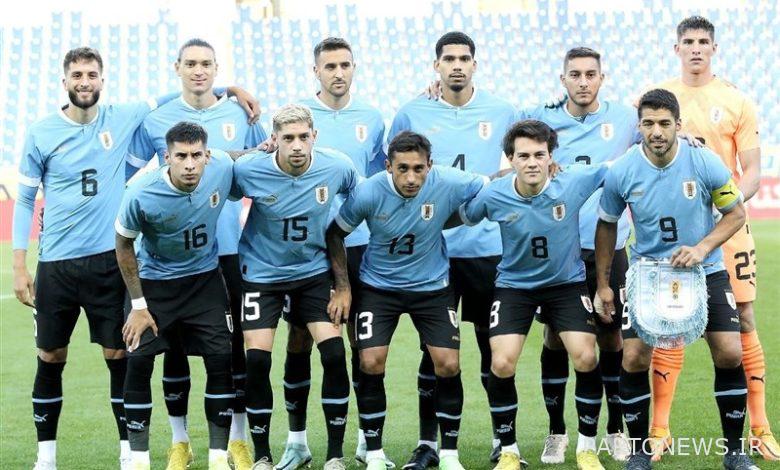 According to Tasnim news agency, if there is a team to come to the World Cup that is not at the level of the championship but will cause a lot of trouble for its opponents, that team is Uruguay. A team that hopes to be able to defend its dignity in the first hosting of the Middle East and have an acceptable performance.
2 championships; The best titles in 13 periods of attendance
Uruguay has participated in 13 World Cups so far and is going to experience its fourth appearance. 2 championships in 1390 and 1950 are the best Celeste titles (Uruguay's team name means sky blue) during the previous periods, which also belong to very distant years. Without those periods, Uruguay has a history of advancing to the semi-finals three other times, finishing in fourth place all three times.
Uruguay has played a total of 56 games in the World Cup with 24 wins, 12 draws and 20 losses.
The way to participate in the 2022 World Cup in Qatar
Uruguay played 18 games in the qualifiers and ranked third with 8 wins, 4 draws, 6 defeats and 28 points, after Brazil and Argentina, it took the third place in South America. The best scorer of this team was Luis Soares who scored 8 goals to show that he is still one of the most influential players of his team at the age of 35.
Big test for Diego Alonso
Diego Alonso's time as head coach in Uruguay has not yet reached one year, but he has been able to perform well in this short period of time. So that his team has won 7 wins, 1 tie and 1 loss under his leadership.
47-year-old Alonso, who has played 7 games for his country's national team, has replaced Oscar Tabarez, who sat on the Uruguayan bench for 15 years.
Valverde; A rising star
Federico Valverde will be the main star of Uruguay in this World Cup. This 24-year-old midfielder wore this team's shirt for the first time at the age of 18 and has managed to score 4 goals in 44 games so far. Valverde is in good form in Real Madrid, and this issue also makes the fans of his country's national team hope to shine in the World Cup.
In the meantime, there are other great players in Uruguay, such as Diego Godin, Jose Maria Jimenez, Rodrigo Bentancor, Darwin Nunes, Edinson Cavani and Luis Suarez.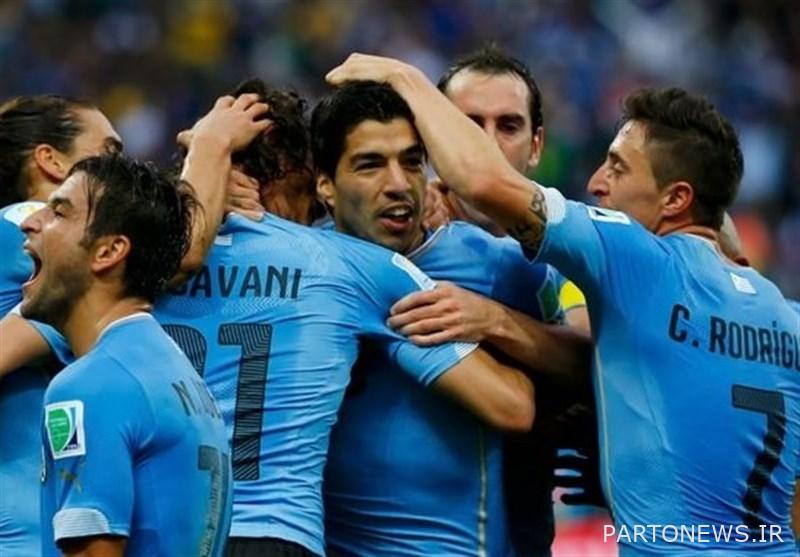 * 2022 performance
Uruguay has played 9 games this year, and its only defeat was against Iran with a result of 1-0. 7 wins and 1 draw with America shows the good performance of this team in 2022.
List of players
Goalkeepers: Fernando Muslera, Sergio Rochite and Sebastian Sosa
Defenders: Ronald Araujo, Martin Caceres, Sebastian Coates, Jose Maria Jimenez, Diego Godin, Matias Olivera, Jose Luis Rodriguez, Guillermo Varela and Matias Viña
Midfielders: Rodrigo Bentancor, Jorgen de Arascaeta, Nicolas Delacruz, Lucas Torreira, Manuel Ugarte, Federico Valverde, Matias Vesino and Facunda Pistri
Attackers: Edinson Cavani, Maximiliano Gomez, Davrin Nunes, Luis Suarez, Fauconda Torres and Agustin Canobio