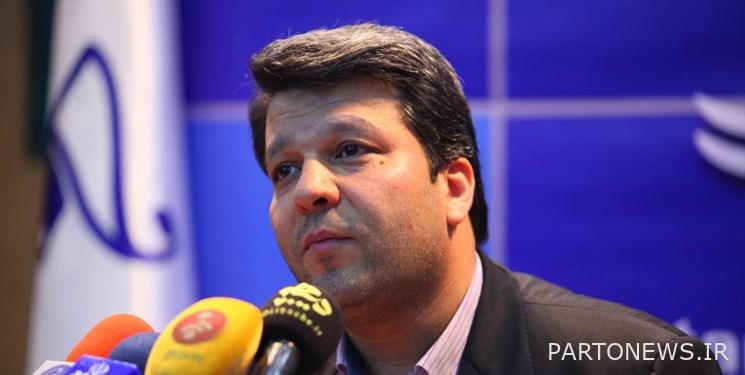 According to Fars News Agency, quoting the public relations of the Cinema Organization, Mohammad Khazaei, Deputy Minister of Culture and Islamic Guidance, said that the decision to hand over home shows and platforms to the Radio and Television Organization needs to be reviewed. It is being followed. With this decree, due to the advanced technologies as well as the context of "VODs" and the development of cyberspace, the most important executive, supervisory and guiding arm of the cinema organization in this field has been removed.
The head of the country's cinema organization, stating that the Radio and Television Organization as a national media has serious responsibilities, added: "The national media has broad missions and needs to think about creating conditions for the development, dynamism and promotion of its audience." With the revision of this decree, the responsibility of home theater, which has been added to the responsibilities of television, will return to its original place.
He stressed: the supervisory position and dignity of the Ministry of Culture and Islamic Guidance and the Cinema Organization must be maintained; Of course, many years of experience have shown that in addition to the dissatisfaction of filmmakers and classes; Contradictions and multiplicity have been created in the quality and content monitoring of products in this field.
The Deputy Minister of Culture and Islamic Guidance, referring to the serious pursuit of the Minister and the Cinema Organization in relation to the issue of platforms, stated: This is the demand of the country's cinema community. We are following the paths and holding meetings with the relevant centers, and we hope that this decision will be made in the legal centers.
According to him, the issue of home theater and platforms needs new decisions, and the cinema community hopes that this demand will be realized with the view of the new director of the Radio and Television Organization and Mr. Jebli's interaction and respect for filmmakers and artists.
Khazaei said that the production of platforms and home theater networks has led many audiences to domestic productions. He added: "The prosperity and dynamism of the home theater network and DVDs can lead to job and livelihoods of cinema people while creating hope and social vitality."
* Satraba's mission is different from other radio and television missions
Criticizing the current situation, the head of the cinema organization stated: "We believe that zero to one hundred streams of" VODs "should be returned to guidance." Satra's mission is fundamentally at odds with other RFE / RL missions. The large and numerous missions of the Radio and Television cause this double mission not to be properly pursued, and the supervisory contradictions of the Radio and Television on the platforms and television are proof of this. While TV wants to monitor and policy in this field, which is one of the competitors of these platforms, and because of this competition and conflict of interest, it can not be responsible for evaluating, monitoring and evaluating the content of this section.
The head of the cinema organization reminded: "We believe that the parliament's resolution in this regard needs to be reviewed and amended." We expect the esteemed members of parliament and the cultural commission to review and review this issue and return the supervision of home theater networks to the Ministry of Guidance.
He added: "Many artists, classes and the cinema community are critical of the entry of radio and television in this field and expect this issue to be reconsidered through legal channels and in the context of constructive interaction and dialogue."
He announced: "Fortunately, serious talks are underway at the level of the Minister of Culture and Islamic Guidance and some senior officials and trustees. We hope that this problem will be resolved as soon as possible with the good opinion and tact of the esteemed director of the Radio and Television Organization."
Khazaei stated that due to the proximity of cinema audiences and platforms, while helping to expand and encourage producers and filmmakers, suitable conditions for a complete cycle of production, distribution and distribution and creating new opportunities will be better, noting: proximity of sales systems and The production and distribution organization in this field to the Ministry of Culture and Islamic Guidance causes their growth, dynamism and more support, and in order to improve the content of products and use this capacity to strengthen public culture while applying more precise supervision, the production of low, superficial and vulgar works must be stopped. To be taken.
While appreciating and praising the pursuits and efforts of the Minister of Culture and Islamic Guidance and the good opinion of the director of the Radio and Television Organization, he expressed hope that by reviewing this resolution, the home theater network and platforms will return to the cinema organization as soon as possible.
End of message /
Suggest this for the front page
.