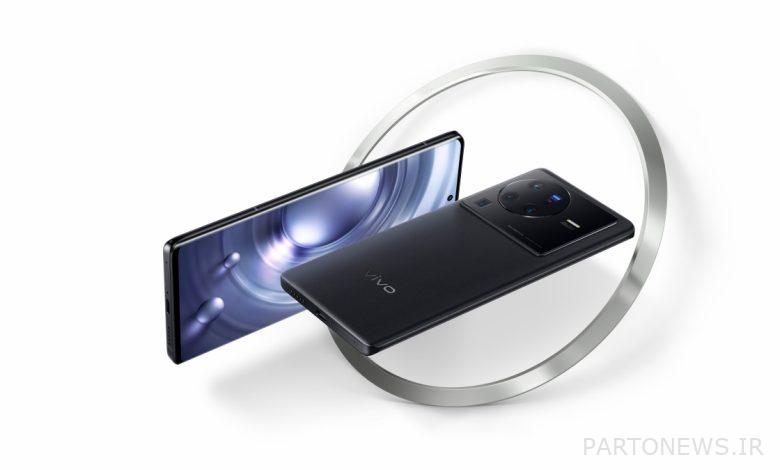 There have been many rumors about the series in recent months X80 Company ویوو We heard and now these smartphones were introduced in standard and Pro versions with two different chips.
Specifications of Vivo X80 Pro
According to NewsVivo seems to be looking at this phone by hand اوپو Made. This model will be available in two versions, the first version has a chip Snapdragon 8 Generation 1 Is the second version of the chip Dimension 9000 Will have. Since the unveiling ceremony of this phone was for the Chinese market, it is not clear which chip will be for China and which for the global market.
In addition to the flagship chip, this model also has a flagship display 6.78 Inch it E5 LTPO2 امولد Making Samsung Comes with image resolution + QHD Is also the refresh rate of this display from 1 until the 120 Hertz is adjustable.
The X80 Pro has no shortage of cameras. This time Vivo from a camera 50 MegapixelsISOCELL GNV Which is made by Samsung, used alongside the laser AF And technology Pixel ShiftA lens 12 Megapixel model IMX663 Sony Accompanies it.
The other two lenses are the telephoto lens 8 A megapixel that is very similar to a telephoto lens X70 Pro Yes, ultra-wide lens 48 Megapixels are also models IMX598 And made by Sony. The last camera, or selfie camera inside the punch hole, also has a sensor 32 It uses megapixels.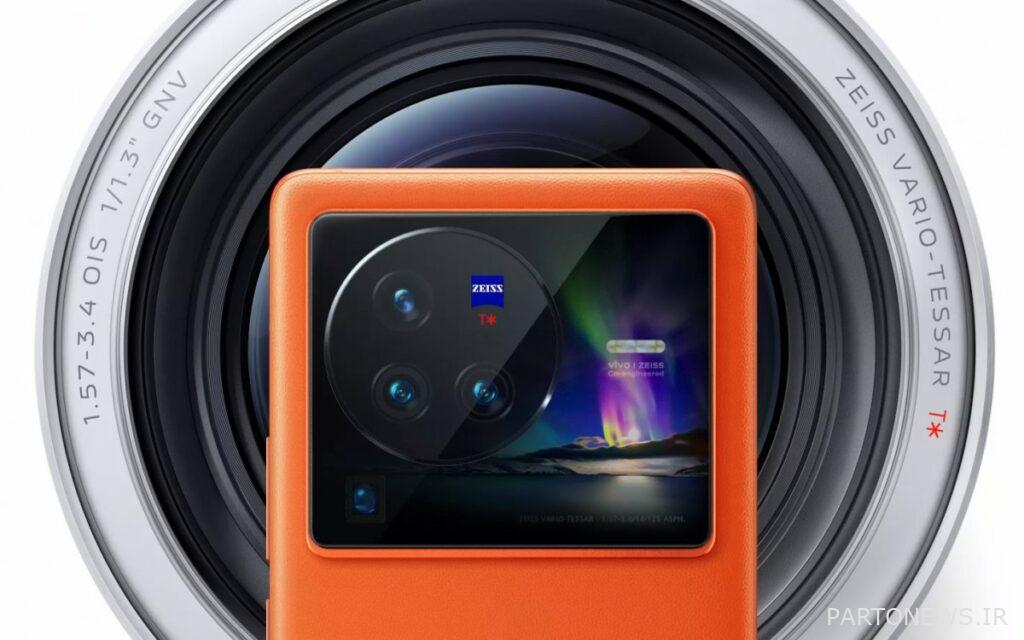 The X80 Pro also has a battery 4700 Milliamperes and fast charging (with cable) 80 Vivo also supports the new Watt, which is an upgrade over the previous generation.
Other features of this phone include cooling system 27 Layer VCAudio chip HiFiNFC chip, certificate IP68 Included for being waterproof and dustproof. This device has Android 12 and user interface OriginOS Ocean benefits.
This phone comes in three colors Black، Orange And Green (Which is mostly turquoise) will be offered. Also version with Snapdragon 8 generation 1 chip in RAM and storage 3 prescription 8/256 And 12/256 Along with 12/512 It will, but the version with the Dynamite 9000 chip only comes with RAM and storage space 12/256 And 12/512 Will be offered. The prices of these three versions are respectively 840، 915 And 1020It will be dollars.
Vivo X80 specifications
It's time for the X80, a model that, despite its lower price point than its sibling, still uses powerful hardware. This model still has a 9000 dimensional chip, but there is no news about the 1st generation Snapdragon 8.
6.78-inch display and OLED E5 This phone is made by Samsung and has a refresh rate 120 Hertz is clearly not as exciting as the Pro display.
It should be noted that the cameras of this model are not as advanced as the Pro model and consist of a lens 50 Megapixels IMX866 Sony with OISZoom lens 2 Borrowed from the Pro model but with a narrower aperture, and ultimately this model does not have a zoom lens 5 Is equality.
Of course, the ultra-wide camera also has a sensor 12 Megapixels IMX663 It has regressed from Sony, but the selfie camera is similar to the lens used in the Pro model.
The battery of this phone is also a little smaller and 4500 It is milliampere, it does not have wireless charging, but it still has fast cable charging 80 It is watts.
Options for RAM and storage space in this model 8/128 And 8/256 And 12/256 Along with 12/512 GIGABYTE will be priced at 565 Dollar, 610 Dollar, 670 Dollars and 745 They will have dollars. It should be noted that this model is not waterproof or dustproof.