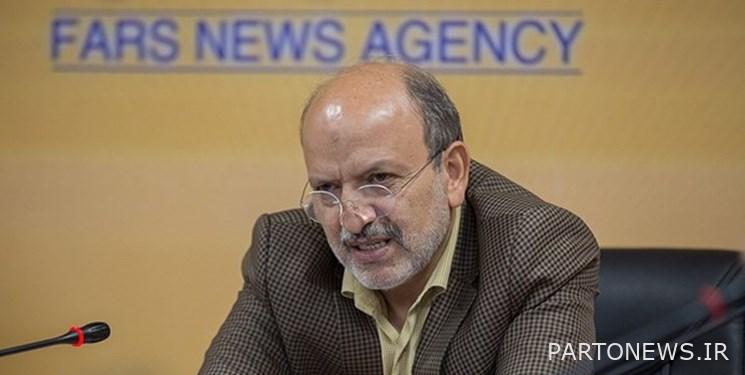 Seyyed Nusratullah Fazli, a member of the Central Council of the Center for Islamic Education, in an interview with the education reporter of Fars news agency, referring to the education activity and this year's slogan, which is called "Inflation Control and Production Growth", said: Nowruz Eid is in addition to the spring of nature and The new year's thanksgiving is the speech of the Supreme Leader of the Islamic Revolution and the review of the performance of the last year and the explanation of the new year's policies by him. Especially the naming of the year, which is the focus of all the activities of the year for the presenters and the people.
Pointing out that the supreme leader of the revolution called this year the year of "inflation control and production growth", he said: In addition to the heavy duty of the economic sector of the government and other forces in implementing this policy, the cultural sector, especially education, lays the groundwork. Culture) achieving the goals is the motto of the year.
Fazli continued: In the fundamental transformation document, among the missions of the education system, they listed the promotion of public culture, and perhaps economic growth, curbing inflation, and production growth are not possible without economic culture, such as extravagance and lack of luxury, and prejudice towards Iranian goods in a cultured person. and the economy will be directed, useful and satisfactory in the context of culture, and perhaps the emphasis of the Holy Quran and the Sharia of life on giving, cooperation and cooperation, and the priority of production over debt and the priority of debt over charity in Islam shows the cultural aspect of economy.
He added: Culture should not be made economic, that is, the criteria for measuring culture should not be money and wealth, as if any country, or society, or any group or any individual who has more wealth, has a better culture or lives a more cultured life, but the economy should be Kurdish culture means to develop and strengthen the economy, the justice of the society, and to serve the people's dignity and honor.
This education expert stated that instead of demeaning a part of the society, the economy should guarantee the respect of individuals and the brokerage market should be transformed into a service and production market. The society should evolve and transform to the relation of money-production/ science-money relation.
Pointing out that the difference between the Islamic economy and the capitalist or socialist economy is in its cultural and human spiritual perspective, he added: education is the mission and mission of the cultural education of the society in the economic sector and the appropriate response to the demands of the supreme leader of the revolution in all areas. From the textbook, education, evaluation, educational management, educational management, space and equipment, human resource management, financial management in an integrated and coherent manner without conflicts and differences in these different areas.
end of message/
You can edit this article

Suggest this article for the first page