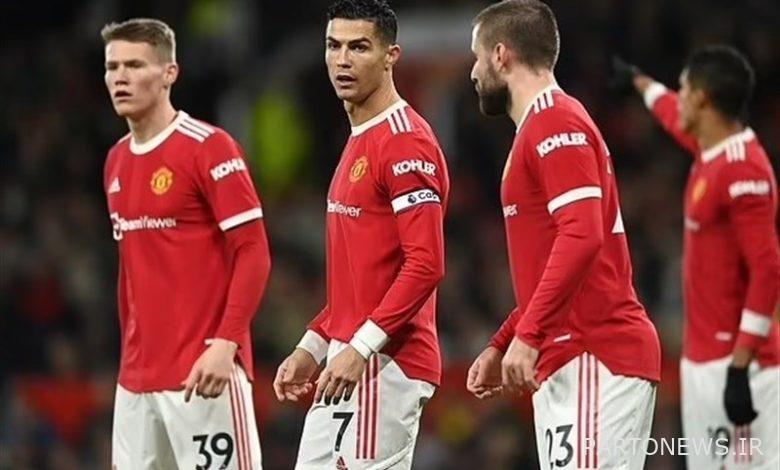 According to Tasnim News Agency, Cristiano Ronaldo, who has one year left on his contract with Manchester United, has a lot of rumors about his future career, but Eric is only trying to keep him in his team for the next season. According to reports, Tanhach intends to choose the new captain of Manchester United in the next few days, and according to the same reports, the Dutch coach had a phone call with the winner of five gold balls last week and offered him the captaincy of the team.
Red Devils captain Harry Maguire fared poorly last season and the club's fans were critical of his leadership on the pitch, so Tanhach is expected to take the captain's armband from him soon. Goalkeeper and current Manchester United player David De Gea has been mentioned as another option for the Manchester United captaincy.
On the other hand, the Spanish publication "Aes" published by Madrid claimed; Bayern Munich are looking to sign 37-year-old Ronaldo to replace Robert Lewandowski. It is said that Ronaldo is not convinced to stay with the Red Devils for next season. The Portuguese superstar of Manchester United believes that Manchester City is a few steps ahead of Manchester United by attracting Erling Holland and Liverpool by attracting Darwin Nonis.
Ronaldo, who ended his three-year stint at Juventus last summer and returned to Manchester United after 12 years, scored 24 goals in 39 appearances for the Red Devils in the first season of his second season with the English team.