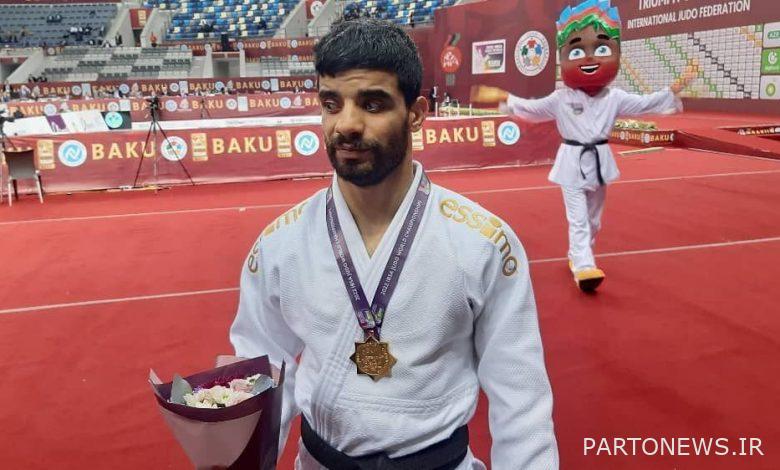 According to IRNA, Maysham Bani-Taba and Vahid Jadi, Iranian national judo players, won gold medals on the first day of the Blind Championship. This competition is one of the Paris Paralympic selections. In continuation of these competitions, three representatives of our country, Omid Jafari, Vahid Nouri and Mohammad Reza Khairullahzadeh, will face their rivals today (Wednesday).
On the first day of the World Championship, which is being held in Baku, Meysham Bani Taba became the finalist in the 60 kg weight category by defeating opponents from Kazakhstan, Uzbekistan and Venezuela.
Another representative of our country, Vahid Jadi, also defeated the judokas of Mongolia, Georgia and Kazakhstan in the weight of 73 kg, and in the final match, he defeated the representative of Ukraine and won the gold medal.