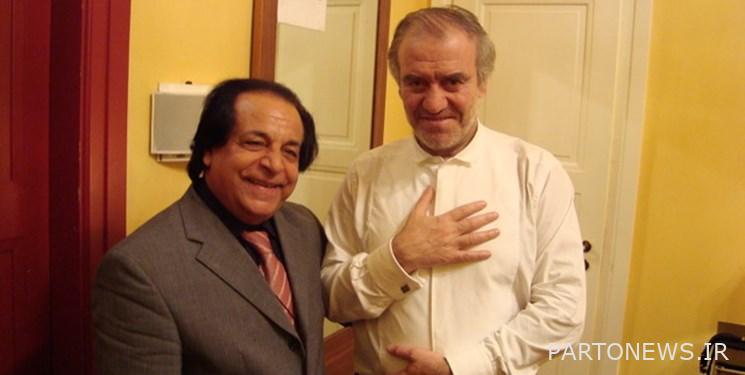 According to Fars News Agency's music correspondent, Valery Gergiev, one of the most famous conductors in the world, has invited Ali Rahbari to Russia.
At the invitation of Valery Gergiev, the artistic director of the Marinsky Opera, Ali Rahbari will perform works by Shostakovich and Korsakov in St. Petersburg on Saturday, July 9th.
Ali Rahbari has been invited for several years, and this action is being taken in response to Gargiev's invitation at a time when the Western media is intensely spreading hatred against Russian artists.
Ali Rahbari, an Iranian international leader and composer who is a friend of Mr. Gargief, has strongly supported Russian artists in interviews, including in London, and has called any sanctions against Iranian artists and athletes inappropriate, incorrect, unjust and rejected.
Professor Ali Rahbari in a conversation with a music reporter of Fars News Agency about why Westerners bring politics into other fields, including art? He said: "Unfortunately, despite everything that European statesmen and politicians claim, we are witnessing the politicization of art by European officials, not only in the case of Professor Gargief, but in many other cases as well." As the Russian-Ukrainian conflict began, the Europeans pressured Master Griffith, forcing him to leave the German orchestra and return to Russia when he refused to include political issues in his field of work and art.
Valery Abisalovich Gergiev is a Russian folk artist, conductor and opera director of the Ossetian company Orgin. He is the Senior Director and Artistic Director of the Marinsky Theater, the Senior Conductor of the Munich Philharmonic Orchestra, and the Artistic Director of the White Nights Festival in St. Petersburg. He has also won awards such as the Mashtots Medal of Honor, the Golden Mask, the Alexander Nevsky Medal, the Donor Legion (Officer), the Friendship Medal, the Hero of the Russian Federation, and the Russian Folk Artist.
Ali Rahbari is an Iranian musician and conductor. Known in Austria as Alexander, he is one of the most prominent figures in Iranian music, conducting more than 120 world-famous orchestras and recording about 250 albums of world classical music with the world's most important orchestras and operas.
In the early days of the Russia-Ukraine conflict, Valery Gergiev of Russia, one of the world's most prominent conductors, was fired by the mayor of Munich for refusing to comment on the issue.Read more).
End of message /
Suggest this for the front page