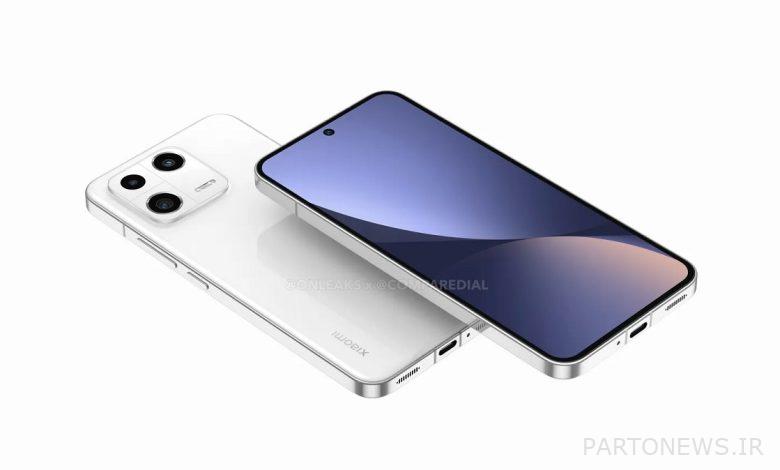 Xiaomi It will probably unveil the next generation of its flagships at the end of this year, and while we expected these products, the name Xiaomi 13 , apparently the Chinese go for the number after that. In fact, according to new evidence, the future flagships of this company with the name Seri Xiaomi 14 are launched on the market.
Until today, most of the reports and rumors had introduced the future flagships of Xiaomi with the name Xiaomi 13 and 13 Pro, but now visual It has been released from the box of the future Chinese phone, on which the name of Xiaomi 14 can be seen. In addition, another image of the specifications page of the company's next flagship has made its way to the Internet, which includes the model number 2211133C and the name Xiaomi 14.
Possible specifications of Xiaomi 14
According to the image published from the specifications page of Xiaomi's upcoming flagship, we have to wait for the use of 12 GB of RAM with a Qualcomm chip with a frequency of 3.2 GHz. This is the same chip Snapdragon 8 generation 2 It was officially announced by Qualcomm a few days ago and will power most of the 2023 Android flagships.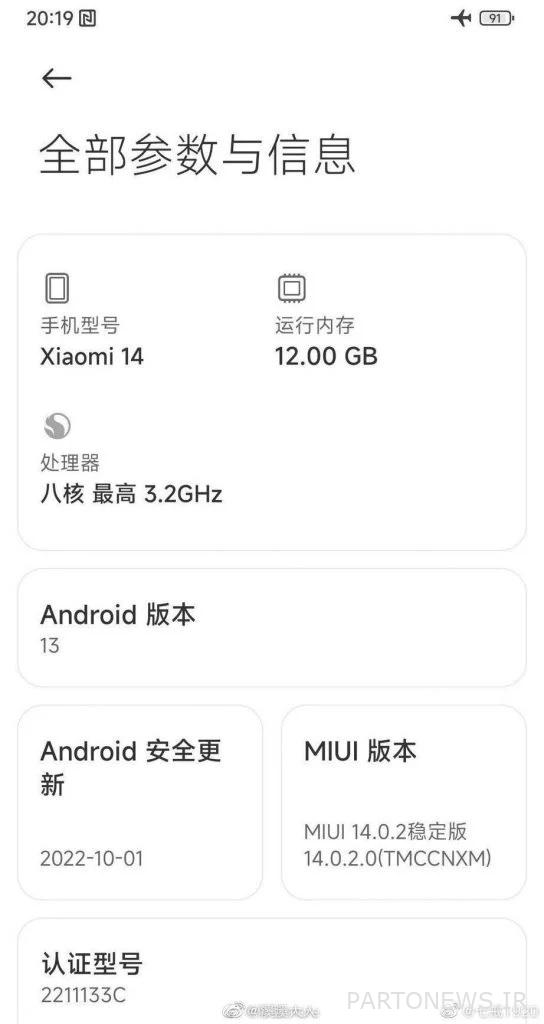 Other specifications of this smartphone, which can be seen in the image above, include the Android 13 operating system with MIUI 14.0.2 user interface Cited. Therefore, we expect the next version of the Xiaomi user interface to be introduced at the same time as the Xiaomi 14 series phones.
Probably because the number 13 is considered an unlucky number in some countries, the Chinese want to go for the number 14 instead of using it. So we will face Xiaomi 14 and 14 Pro.
Xiaomi will probably announce the official unveiling date of its future flagships in the coming weeks; The products we expect to arrive with 6.26 and 6.7-inch displays will be almost compact phones and probably have UFS 4.0 high-speed internal memory to be