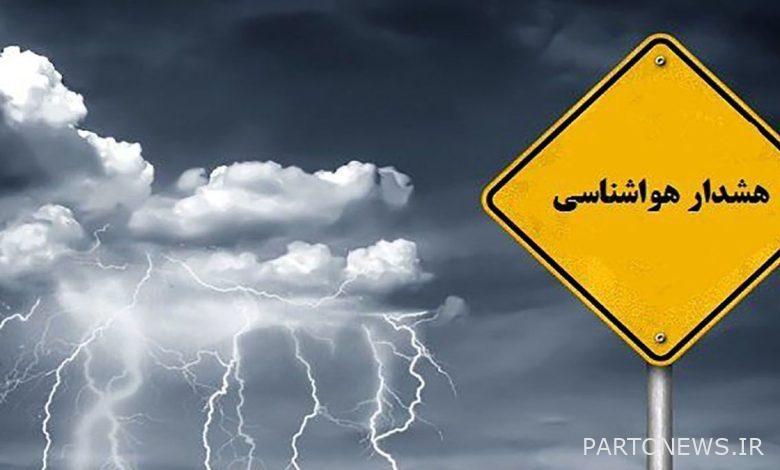 The Director General of Crisis Management of Tehran province, while announcing the issuance of a yellow warning of strong wind in the capital, emphasized that citizens should be careful of falling objects and refrain from climbing to heights.
According to Moj news agency, Hamed Yazdi Mehr said about issuing a yellow weather warning: According to the weather report, for tomorrow, late Wednesday, November 25, until the morning of Friday, November 27, in Tehran province, especially high altitudes, rain, sometimes showers, thunder and wind. seen
Yazdi Mehr, referring to the forecast of hail in rain-prone areas and the possibility of blizzard in the upper elevations, said: According to the announcement of the Meteorological Organization, fog and snow are expected in some hours.
The Director General of Crisis Management of Tehran Province warned about the slippery roads, the possibility of waterlogging of the roads, the possibility of flooding of the rivers and stated: We ask all people to refrain from walking along the rivers and being on the roads without adequate equipment.
He also warned against parking cars next to temporary structures and half-finished buildings and stated: It is recommended not to drive outdoors for vulnerable people and caution in driving, especially on desert roads.
He stated that at the time of issuing a yellow warning, we should be more sensitive to breaking old trees, and said: All employers and owners of half-finished buildings are advised to pay due attention to preventing objects from falling, and also to the possibility of damage to the structures. temporarily make the necessary arrangements so that we do not witness an unfortunate incident in this field.