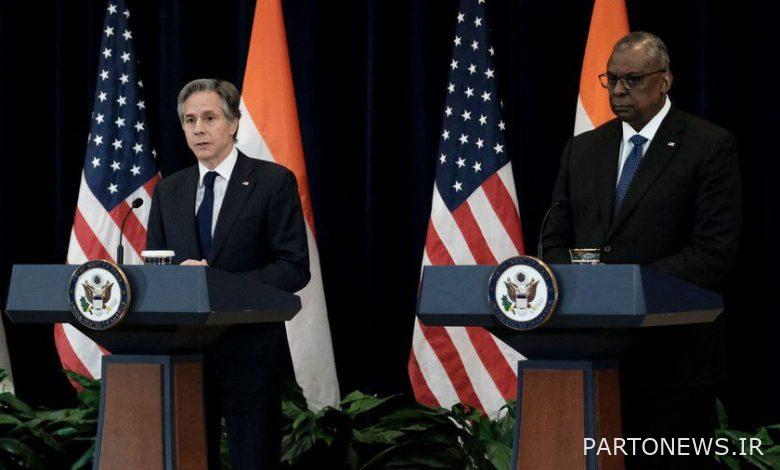 The Associated Press reported; The Ukrainian president announced at a news conference that he would meet with Secretary of State Anthony Blinken and Secretary of Defense Lloyd Austin in Kiev on Sunday.
The Ukrainian president did not provide further details on the visit of Blinken and Lloyd Austin.
The White House has not yet commented.
Zelensky has for weeks called on his Western allies to send more weapons to Ukraine to counter Russian aggression.
Earlier, US President Joe Biden said that the country would soon decide to send a representative to Kiev to show its support for Ukraine.
U.S. officials announced; Secretary of Defense Lloyd Austin or Secretary of State Anthony Blinken may visit Ukraine, but Biden is unlikely to do so.
White House spokesman Jen Saki said: "At the moment we have no plans to visit Biden in Ukraine, and more important than the US president's visit to Ukraine is the continuation of arms shipments and support for the country.
So far, British Prime Minister Boris Johnson, Polish Prime Minister Matthias Morawski, Czech Prime Minister Petr Fiela, Slovenian Prime Minister Janz Jansa, Austrian Chancellor Karl Nehmer and EU President Ursula von der Lane have met with EU President The President of Ukraine has traveled to Kiev.
Criticizing the West's indifference to Moscow's security concerns, Russian President Vladimir Putin on February 21, 2022, recognized the independence of the Donetsk and Luhansk People's Republics in the Donbas region.
Three days later, on Thursday, February 24, 1400, Putin launched a so-called "special operation" against Ukraine, shifting tensions between Moscow and Kiev to a military confrontation. The war in Ukraine and the reactions to Russia's action continue.