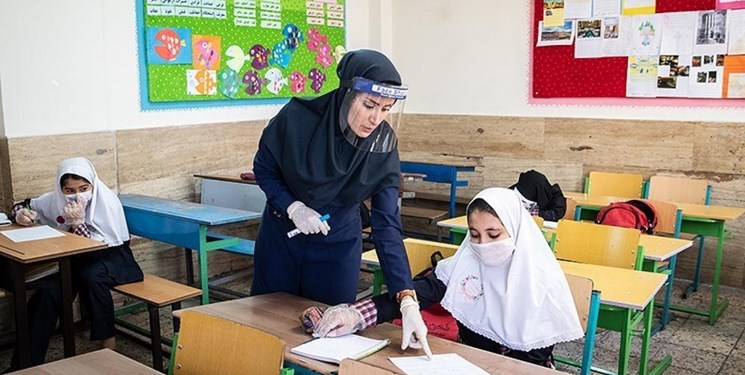 According to the Fars News Agency Education Reporter, The Minister of Education, Yousef Nouri, announced a change in the method of transferring cultural figures.
Regarding the changes in the transfer method of cultural workers, he said: "In order to strengthen the foundation of the family, the transfer problem of cultural couples and co-workers who are just getting married was solved and facilities were provided for them." Facilities were also provided to the veterans and the forces that will be assigned, including the military forces and the officers of the apparatus.
* If we release transfers without regulation, areas with less teachers will be vacated
The Minister of Education, in response to a Fars reporter's question about the culturalists' complaint about the increase in the number of years in transfers, clarified: "In some places, we have reduced the years a lot, but it is a condition that the person be an official and a contractor."
Regarding the reason for the changes in this procedure, he said: "The fact is that transfers in all devices are based on need and non-need." In education, if we release transfers without regulation, the less privileged areas will be vacated and we will have to hire an unprepared teacher. That is, a teacher who has not been trained as a teacher and whose field is not relevant, and therefore it seems that there is oppression against students in low-income areas.
* Emergency transfer is non-refundable
Emphasizing that we provide exceptional conditions for individuals, Nouri said: "Emergency transfers do not return and transfers become one-step."
Regarding the increase in teachers' retirement by ranking, he said: "We have to see the behavior of cultural figures and I do not know for sure and some people have this opinion." Last year, about 71,000 educators retired, and we have to see how it goes for this year.
Regarding the overpayment of school principals, he said: "This amount will be paid from May and the debt of April will be calculated with the salary of May."
So far, about 14,000 cultural figures in my Farsi system of this news agency are requesting follow-up by registering subjects with titles such as "abolishing the difficult conditions of cultural transfers" and "requesting a review of the circular sent by cultural transfers."
"Due to the new conditions announced for the transfer of educators, including the requirement of 10 years or more of experience, as well as the one-step transfer and the elimination of emergency transfers, we educators demand the cancellation of these conditions and "We are taking measures to facilitate transfers."
End of message /
Suggest this for the front page