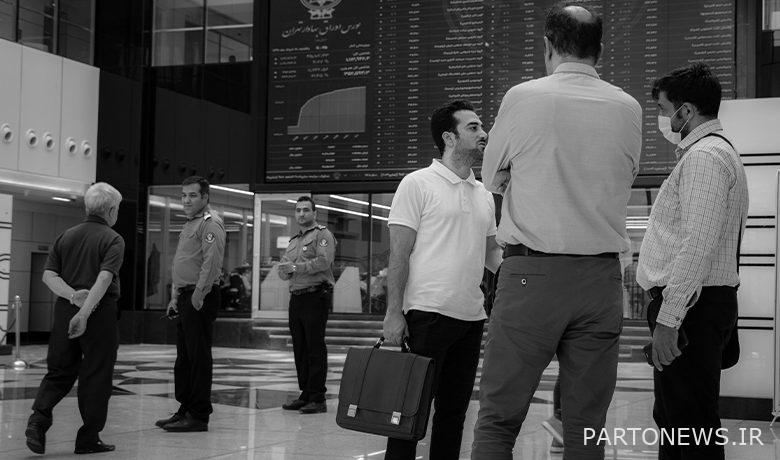 In the last week, the total stock index grew by about 3.9 percent and reached the level of 1,512,000 units from the level of 1,454,000 units.
The total homogeneous index increased by about 3.5% from 387,639 units to 401,436 units. The total OTC index, like the other two indices, had a positive trend and increased from 20,247 units to 20,763 units and experienced a growth of 2.5 percent.
There are several signals for the market today, and experts believe that the stock market is going through a balanced trend.
Export duties on some steel products were corrected and the number of items subject to duties was reduced from 69 rows to 47 rows of goods.
Experts say the implementation of this decree in the long run could have a positive impact on some stock exchange industries.
Manouchehr Manteghi, Deputy Minister of Transportation Industries of the Ministry of Silence, says: the shares of car manufacturers will be transferred within the next 6 months. Thus, eight percent of Iran Khodro Company shares for Saderat, Tejarat and Mellat banks, 5.7 percent for Development and Renovation Organization, 27 percent for Cruise Company, three percent for Pension Fund, five percent for Atieh Saba and 25 percent for shareholders and 17 percent for the company. Saipa for the Development and Renovation Organization, 15.6 for the Pension and Steel Fund, 40% is a shareholder.
This transfer of good and heavy liquidity will probably enter the stock market.
Shares of justice are transferred through the stock exchange?
Peyman Haddadi, Advisor to the President of the Stock Exchange and Securities Organization, states: According to the 1401 budget law, the shares of justice must be allocated to the survivors. Their number is estimated at 20, 18 and 4 million, and their number is still unknown.
It is unknown at this time what he will do after leaving the post. Experts believe that if this transfer is done through the stock exchange, one can expect a large amount of liquidity to enter the glass hall.
Lara Rosen, Diplomatic Journal correspondent; A source close to the Vienna talks told me that the president had made a decision. Remove the Revolutionary Guards from the FTO list of terrorist organizations by using a moderate solution and taking into account the conditions.
Diplomatic sources indicate that significant developments will take place by Sunday in order to revive Burjam. Amir Abdullahian also says that the exchange of messages between us and the Americans regarding the negotiations for the revival of Borjam is taking place through the European Union.
If the negotiations reach an agreement, the stock exchange will have a good uptrend. But if these negotiations are not agreed, the uptrend in the capital market will be slower.