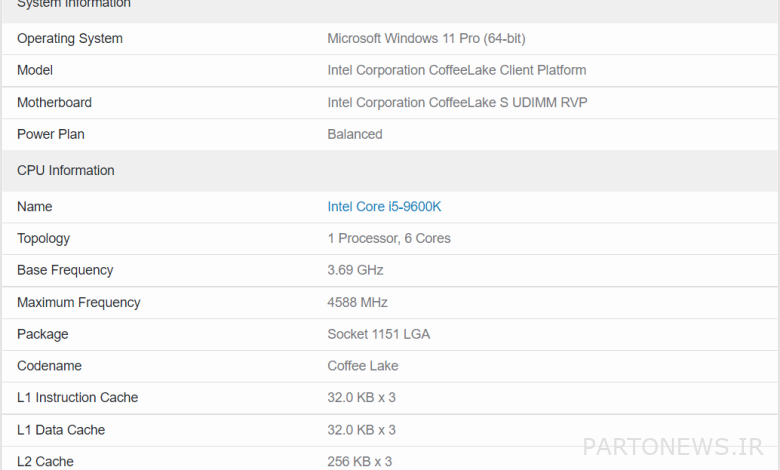 Study time:
2
Minutes
According to a new report, the Intel Arc Alchemist A770 graphics card was once again seen in the OpenCL benchmark. This product is a high-end gaming graphics card and uses the ACM-G10 graphics processor, and according to the manufacturers, it will be released in the second half of 2022. Stay tuned to Lyon Tak.
The new member of Intel Arc 7 series will be equipped with ACM-G10 graphics processor. In addition to this, we have already heard details about laptop models and we realized that the blue giant intends to offer Arc A770M and Arc A730M graphics cards for laptops or laptops in addition to desktop models.
Technical specifications of Arc A770 graphics card
The Arc A770 gaming graphics card is one of Intel's high-end desktop models for release this year. Hardware specifications of this model include ACM-G10 graphics processor and 32 Xe cores with 4096 shading units and 32 ray tracing processing units (Ray Tracing).
The new Geekbench benchmark does not specify the exact VRAM configuration and shows 12.7 GB. Therefore, it is possible that the full VRAM memory of this card is equivalent to 16 GB GDDR6. Also, the other part of this benchmark mentioned the operating frequency of Arc A770 and it seems that the incremental frequency of this model is 2.4 GHz (2400 MHz). If the mentioned frequency is correct, the processing power of Arc Alchemist A770 graphics card is expected to reach 20 teraflops.
RTX 2070 Rival
The Arc Alchemist A770 scored 85,585 points in the OpenCL graphics benchmark. However, such an achievement is considered very low for a high-end gaming graphics card, but it should also be noted that a driver has not yet been released to optimize it, and perhaps for this reason, better performance after installing the drive. To witness.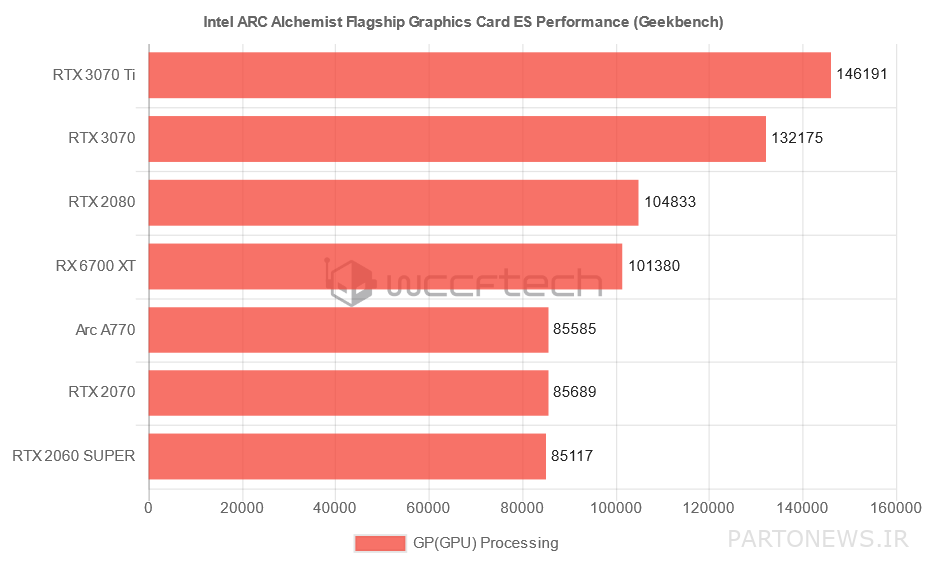 It should be noted that weaker GPUs based on the ACM-G11 have not yet received the optimizer driver, so their performance can be expected to improve in the coming months. Currently, this technical performance of this card is equal to Nvidia's RTX 2070, and it is expected that its performance will be closer to the RTX 3070 and 6700 XT graphics cards by the release of a special driver by the second quarter of 2022.