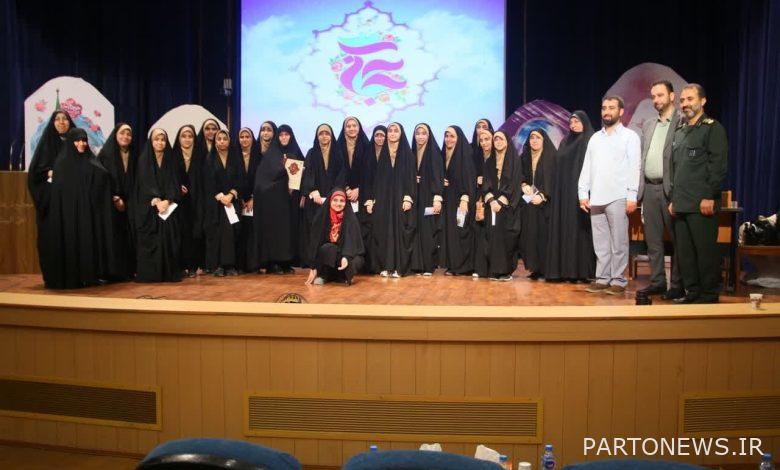 According to Mehr reporter, Ayatollah Mohammad Bagher Mohammadi Laini The representative of Wali Faqih in Mazandaran on Thursday afternoon at the conference honoring the successful and veiled women of the province, referring to Mubahela day, verse Mubahehdar The dignity of the Prophet's familyp)stated: All these brilliant records of the Quran are the root and support of hijab and chastity, for which we are celebrating today.
He added: Those who follow the culture of nudity and bi bondage and they invite illegal and illegitimate sexual sensual behavior, an obstacle except demons and satanic culture that leads man to sin and border crossing invites, they don't have
Ayatollah Mohammadi Laini He emphasized: God's boundaries must be respected, we must not violate this boundary or even come close to it, we hope to have an exalted family, and the exaltation of the family depends on this culture.
The representative of the religious jurist in Mazandaran, referring to the saying of the Holy Prophet (p)reminded: There will come a time when holding religion will be like holding fire in the palm of one's hand, and unfortunately, today, anyone who reaches the field of religion gives a fatwa for himself, for example, that the color of a tent causes depression and other cases, while there should be a reason Scientific and bring its documents.
This official pointed out: On the other hand, some are fighting to protect tents and prayers, but some are spraying pesticides and weakening religious foundations.
While congratulating the sisters who stood up to the cause of the revolution by maintaining the hijab, he emphasized: Their jihad is as important and heavy as the martyrs' jihad, although the hijab is obligatory for everyone and men should also observe the limits in covering their bodies.
Ayatollah Mohammadi Laini Stating that it is necessary to submit to the order of God rather than the words of the servants of God who are not servants of God, he stated: Today's conference is in honor of the women who observed the standards of hijab and chastity with the cooperation of Basij Aqshar and the experts of the women's community mobilization of the Karbala Corps. Cooperation between the Hijab and Chastity Foundation, the office of the representative of the legal guardian and the governorate of Mazandaran was held, which is a good program.
The representative of the jurist in Mazandaran reminded: Institutions and institutions have the duty to observe the ritual of chastity and hijab within themselves, the first person of each institution is responsible for legally pursuing this matter and leaving are verbsbecause observing hijab and chastity is the law and Sharia.