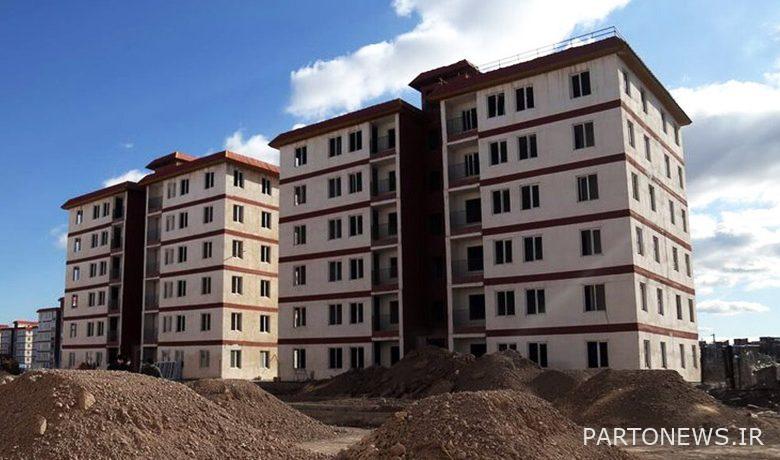 According to Tejarat News, the National Housing Movement is one of the plans of the President's government to make people own homes.
The increase in the price of construction materials and the effect of the increase in the exchange rate has caused the Minister of Roads and Urban Development to increase the amount of national housing facilities.
The ceiling of the national housing movement plan in Tehran is 450 million tomans, but according to some builders in the cities around the capital, what is actually paid by the banks is 300 million tomans and they refuse to pay the additional 150 million tomans. Due to the fluctuations in the price of construction materials, the failure to pay loans on time during the implementation stages of the projects has slowed down the implementation of some projects.
The amount of the National Housing Movement Plan facility in Tehran is 450 million Tomans, in metropolitan cities with more than one million people 400 million Tomans, provincial centers 350 million Tomans, other urban areas 300 million Tomans and in villages 250 million Tomans with a maximum repayment period of 18 years and the length of the construction participation period 2 to 3 years.
Mehrdad Bazarpash, the Minister of Roads and Urban Development, said in the meeting of the specialized committee of the Government's Economic Coordination Headquarters regarding the proposals of the Ministry of Roads and Urban Development regarding the construction of one million housing units per year: in cities with a population of less than 25,000 people, 250 meters of land and in villages, 500 meters of land. It is given that this measurement can be changed depending on the conditions. Also, by providing bank facilities, construction will be strengthened and increased. It is expected that the loan limit will be increased from 350 million to 500 million tomans and the repayment period will be increased to give higher financial power to individuals for construction.
Therefore, according to some estimates, this spring, regardless of the land price, the cost of building a house has reached 8 million tomans per meter, and according to this, an 80-meter unit costs about 640 million tomans. The National Housing Movement project is progressing through applicants and bank facilities, which many applicants do not have the necessary ability to provide. The agreement of the government and the Money and Credit Council with Bazarpash's proposal can put the project of the National Housing Movement in motion.
Source:ISNA