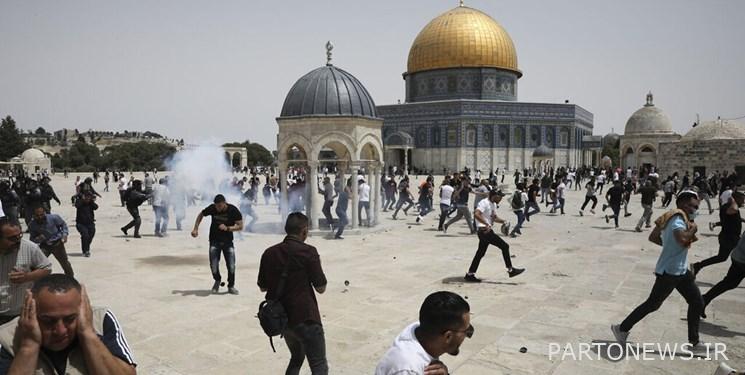 Fars News Agency – Music Group – Alireza Sepahvand: "Bella Ciao" in Italian: "Bella Ciao", meaning "Beautiful Farewell", is the name of a song sung by partisans and opponents of fascism in Italy during World War II between 1943 and 1945 during the Italian Civil War. The song, which has become a symbol of the liberation struggle, has been translated into many languages ​​and performed by various singers.
"Bella Chao" was originally whispered by the seasonal workers of the wheat fields and the peasant women of the Italian paddy fields from the late nineteenth to the early twentieth century with various texts. The theme of this song was a fleeting youth and hard work in the fields. "Bella Chao" was revived by partisans and the Italian anti-fascist movement in the 1940s, this time with a resistance theme and a song about rebellion, violence and death.
Shortly after the resurrection of "Bella Chaw", which had now taken on a completely revolutionary form, injustice and oppression were seen everywhere in many parts of the world. It has now become news and widespread in cyberspace.
In the latest case of a protest reading and satire of the revolutionary anthem "Bella Chao", which was widely reported in the media and cyberspace, was a video of Italian tourists supporting the Palestinian resistance, chanting the anti-fascist song "Bella Chao" to the soldiers of the occupying regime in Jerusalem. It became a wave in the virtual world.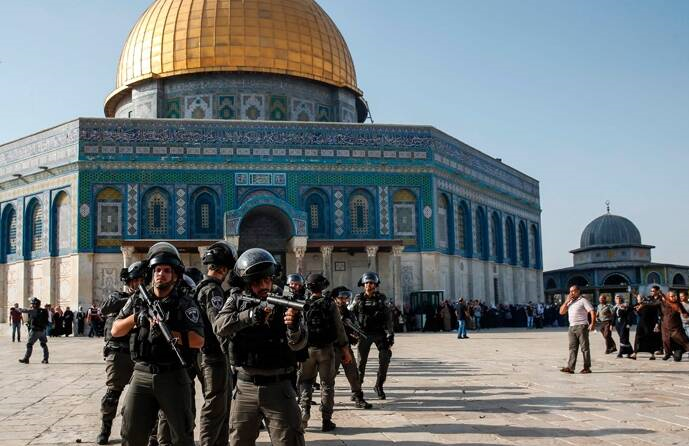 The group of Italian tourists, in support of Palestinian worshipers who had been beaten by the Zionist military, protested, ironically and symbolically sang their revolutionary anthem in front of the Zionist military.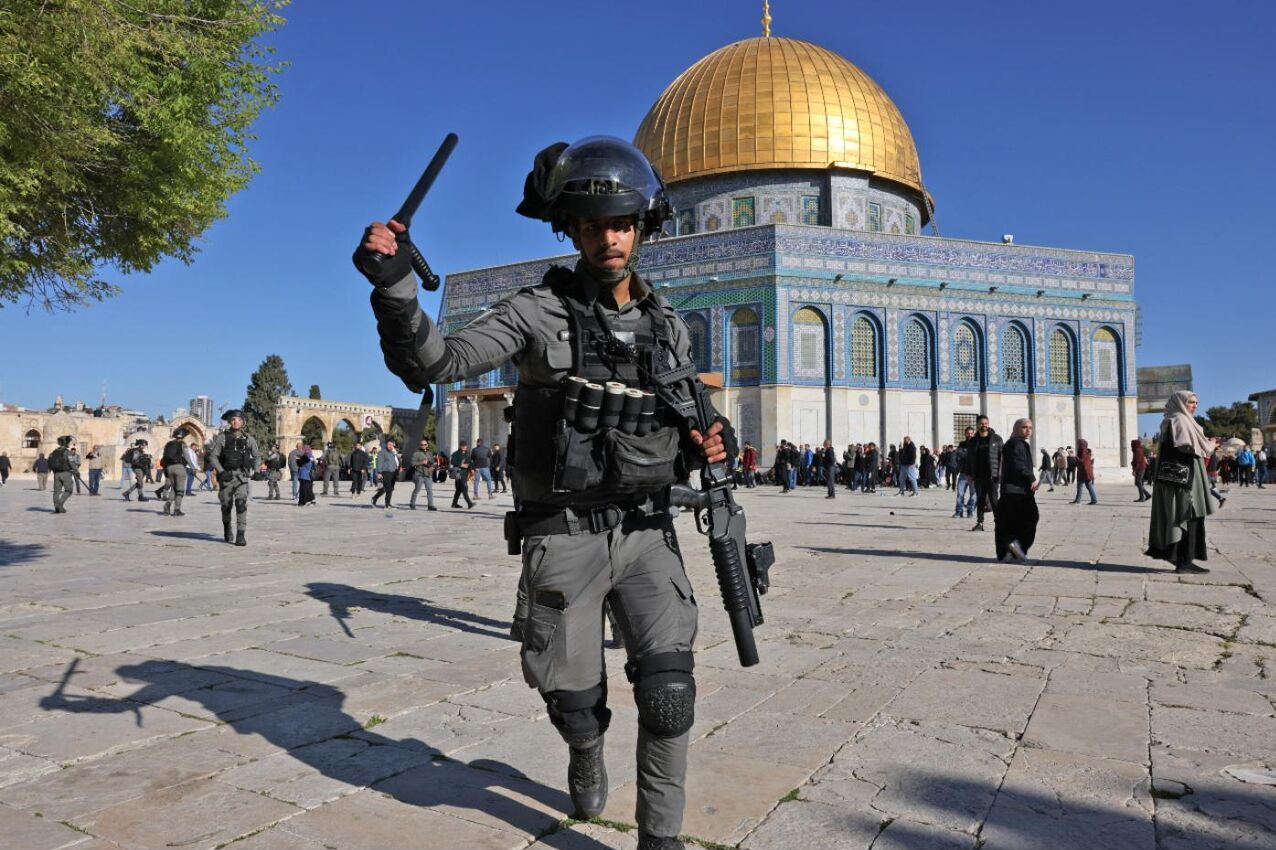 On Friday, news sources reported a large gathering of Zionist troops in occupied Jerusalem and Al-Aqsa Mosque, and at the same time it was announced that Zionist militants had shot at fasting worshipers at the scene of the clashes.
An interesting and unexpected action by Italian tourists at the checkpoint of the occupying Israeli military in the Palestinian city of Hebron was to express the solidarity of the people who have literally listened to the voice of their hearts here, far from any political, power or even financial relations. They sang the protest anthem condemning the Zionists and sympathizing with the Palestinians.
Bella Ciao (Beautiful Farewell) was sung by Italian guerrillas and militant men fighting against fascist repressive forces and Hitler's armed forces in Germany at the end of World War II.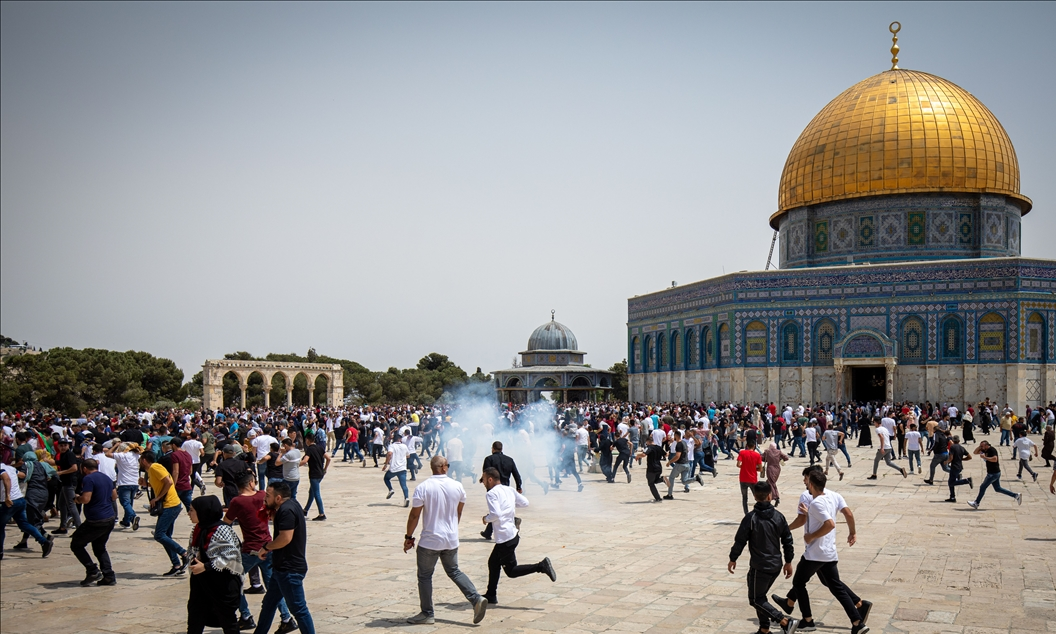 As mentioned, this revolutionary anthem has been sung in various parts of the world for various revolutionary protest purposes, and of course, this is not the first time that the anthem "Bel Chao" has been sung for the land of Jerusalem.
Year 2020 A Palestinian girl living in Gaza also expressed her sympathy and solidarity with the people of Palestine and Italy and the medical staff of different countries of the world against the Corona virus by playing the song "Bella Chao".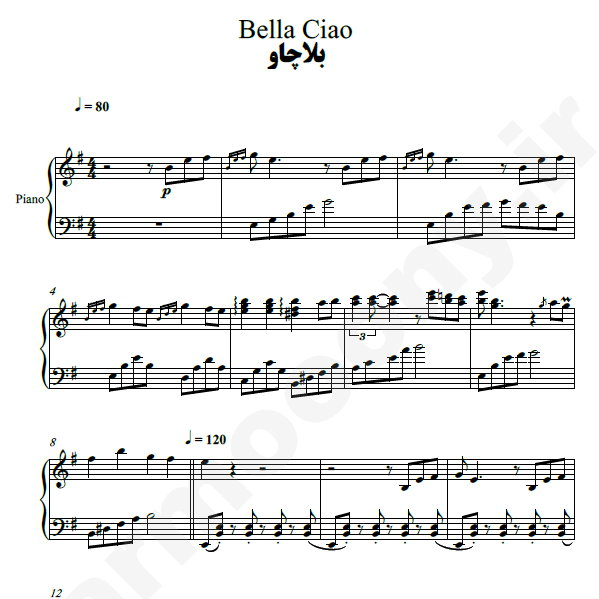 A mattina is my favorite,
o bella, ciao! bella, ciao! bella, ciao, ciao, ciao!
A mattina is my favorite,
e ho trovato l'invasor.
O partigiano, portami via,
o bella, ciao! bella, ciao! bella, ciao, ciao, ciao!
O partigiano, portami via,
what do you mean by morir.
E se io muoio da partigiano,
(E se io muoio sulla montagna)
o bella, ciao! bella, ciao! bella, ciao, ciao, ciao!
E se io muoio da partigiano,
(E se io muoio sulla montagna)
tu mi devi seppellir.
E seppellire lassù in montagna,
(E tu mi devi seppellire)
o bella, ciao! bella, ciao! bella, ciao, ciao, ciao!
E seppellire lassù in montagna,
(E tu mi devi seppellire)
shot the shadow of a beautiful belly.
Tutte le genti che passeranno,
(And all that is pure)
o bella, ciao! bella, ciao! bella, ciao, ciao, ciao!
Tutte le genti che passeranno,
(And all that is pure)
Mi diranno «Che bel fior!»
(E poi diranno «Che bel fior!»)
«È questo il fiore del partigiano»,
(This is partisan fire)
o bella, ciao! bella, ciao! bella, ciao, ciao, ciao!
«Est questo il fiore del partigiano,
(This is partisan fire)
dead for freedom! "
(which is 'death for freedom')
I woke up one day
Oh beautiful goodbye, beautiful goodbye, beautiful goodbye! Good bye! Good bye!
I woke up one day
The enemy was everywhere
Take me with you, O fighter
Oh beautiful goodbye, beautiful goodbye, beautiful goodbye! Good bye! Good bye!
Take me with you, O fighter
Because I see martyrdom closely
If I was killed as a fighter
(If I was killed on a mountain)
Oh beautiful goodbye, beautiful goodbye, beautiful goodbye! Good bye! Good bye!
If I was killed as a fighter
(If I was killed on a mountain)
You must bury me
Bury me in the mountains
(You must bury me)
Oh beautiful goodbye, beautiful goodbye, beautiful goodbye! Good bye! Good bye!
Bury me in the mountains
(You must bury me)
Under the shade of a beautiful flower
And those who pass by my grave
(And those who pass by my grave)
Oh beautiful goodbye, beautiful goodbye, beautiful goodbye! Good bye! Good bye!
And those who pass by my grave
(And those who pass by my grave)
I will be told: "What a beautiful flower"
(And they will say: "What a beautiful flower")
This flower has grown from a struggle
(This flower grew from a struggle)
Oh beautiful goodbye, beautiful goodbye, beautiful goodbye! Good bye! Good bye!
This flower has grown from a struggle
(This flower grew from a struggle)
Who died for freedom
(Who died for freedom)
End of message /