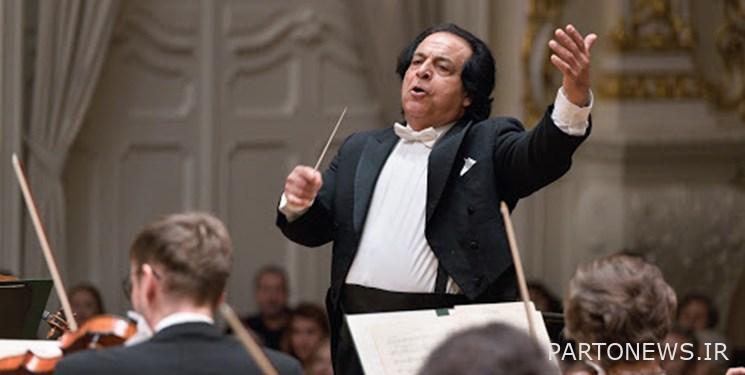 According to Fars News Agency's music correspondent, the symphony "Thus Spoke Zarathustra" composed and led by Ali Rahbari and sung by Reza Fekri was held in Zagreb with the presence of the Iranian and Croatian ambassadors and on the thirtieth anniversary of Iran-Croatia diplomatic relations.
Concert "Thus Spoke Zarathustra" by Ali Rahbari on Friday the 13th of Esfandmah, led by this world-famous Iranian musician and conductor and sung by Reza Fekri with the Zagreb Philharmonic Orchestra and Choir in Zagreb's Lisinski Hall on the occasion of the 150th anniversary of the Filgar Orchestra And at the same time with the thirtieth anniversary of the diplomatic relations between Iran and Croatia, he took the stage.
The Lisinski Hall in Zagreb, which is the largest music hall in Croatia, hosted the magnificent concert, which was greeted by a large crowd of Croatians. The ambassadors of Iran and Croatia were the guests of this program.
The Zagreb Philharmonic Orchestra is one of the most famous philharmonic orchestras in Europe, where the conductor has been the artistic director of the orchestra for many years.
The song "Thus Spoke Zarathustra" was recently recorded for the great German company Naxos and will soon be released worldwide.
In addition to the people of Zagreb, the concert was well received by the Croatian media and radio and television, and was covered by major publications, news sites, and the most important Croatian live television and other media, as well as at various Croatian and European festivals. To run.
The concert was sung by Reza Fekri, who has many collaborations with Ali Rahbari in his repertoire, including the opera "Ghamnameh Iranian", the opera "Hazrat Ibrahim", "Divan East and West Goethe" and the piece "Morshed".
End of message /
Suggest this for the front page