car
Economical
Announcement of installment sale conditions for T8 + pickup truck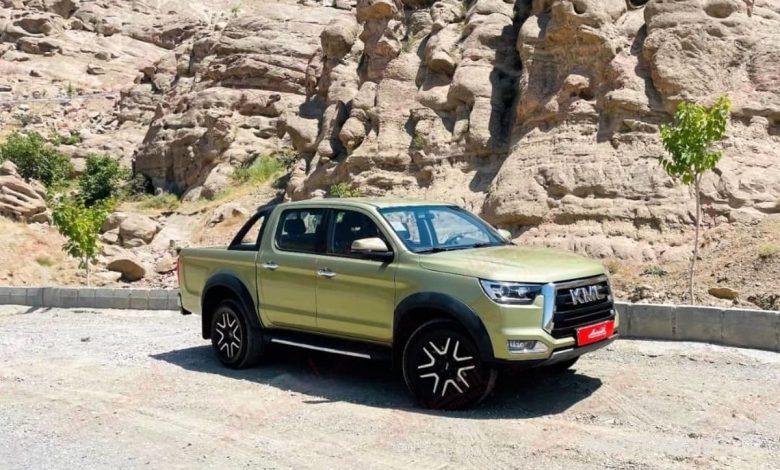 According to Tejarat News, Kerman Motor approved the price پیکاپ T8 has been set at 869 million Tomans and it sells this car in white, black, red and rusty blue colors.
EconomyOnline The Chinese company GEC has considered three types of propulsion for its T8 pickup truck, which include two petrol models and a diesel engine.
In the meantime, Kerman Motor Company has decided to deliver the T8 jack to Iranian customers with a 2-liter turbocharged engine and a 6-speed manual gearbox.
This gives the driver 174 horsepower at 5,000 rpm. Also, the 290 Nm of torque of this engine will be available to the driver from 1800 rpm, which can be transferred to two or all four wheels by using two differentials and selected by the driver.
The KMC t8 driver can adjust the power transmission to the wheels using the keys on the center of the dashboard. In this situation, there are three modes of power transmission in the form of h2 light single differential, 4H light all-wheel drive, 4L two heavy differentials in the driver's choice, and he can choose one of these modes of transmission depending on the route conditions; So that in normal driving and smooth roads, 2H mode, in slippery and off-road roads, 4H mode and in difficult roads, 4L mode will be quite helpful.
This pickup پیکاپ The medium size has dimensions of 5325 mm in length, 1880 mm in width and 1830 mm in height. The distance between the axles of the wheels is 3090 mm and its net weight is about 1965 kg. Also, Kerman motor t8 jack is allowed to move about 840 kg of load by independent double twin suspension system with independent helical spring at the front and flat spring at the rear.
In terms of acceleration, this car certainly can not be as agile as sports sedans or crossovers, and its acceleration from zero to one hundred will probably be something like 15 to 16 seconds, depending on the ratio of power output to the weight of the car.
Kerman Motor has not officially mentioned the average fuel consumption of this car, but we expect that an average of about 11 liters per 100 kilometers will be consumed by this 2-tonne pickup.