Culturalists and schools
social
Appointed Head of General Department of Education of South Khorasan Province – Mehr News Agency | Iran and world's news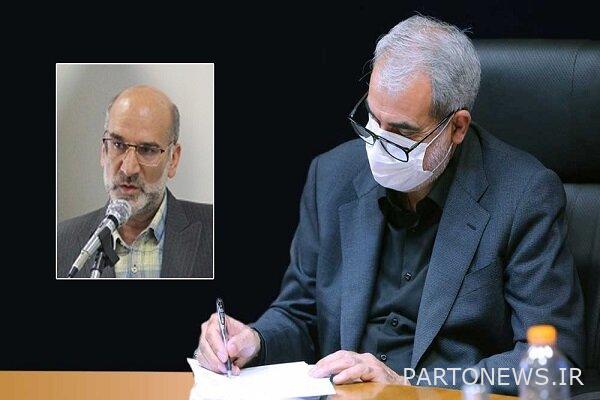 According to the Mehr news agency, quoting the information and public relations center of the Ministry of Education, the text of Yousef Nouri's sentence is as follows:
Dear Mr. Seyed Alireza Mousavinejad
Due to your commitment, experience and competence, Your Excellency, you are hereby appointed as the "Head of the General Directorate of Education of South Khorsan Province".
We hope that with the help of God Almighty, following the instructions and demands of the Supreme Leader of the Supreme Leader and following the policies of the President, you will be successful in realizing the plans of the Ministry of Education of the 13th government in the province. In this regard, it is necessary to observe the principles of "central justice", "revolutionaryism", "democracy", "purity and anti-corruption" and "rule of law" of the people's government.
It is expected that while considering the provisions of the statement of the second step of the revolution, the general policies for creating change in education, the document of fundamental change in education and the laws and regulations of education, you will be diligent in following the following items. Report me.
Increasing the status and authority of cultural figures.
Involvement of the province's elites and educated teachers in the province's decision-making.
Strengthen the provincial education council and attract the participation of parents and educators in this council.
Continuous monitoring and improvement of the province's performance in the indicators of evaluation of the education system and its standards approved by the Higher Education Council.
Organizing academic guidance with a balanced development approach in branches and disciplines in accordance with upstream documents and land management.
Organizing and managing education manpower in terms of quantity and quality.
Develop and implement a curriculum to introduce professions, arts, geography, rituals, needs and climatic and geographical conditions of the province.
Improving students' knowledge and skills in six areas of education and prevention and management of social harms among them.
Diversify financial resources by emphasizing a significant increase in endowments and charities and involving municipalities, other organizations and institutions.
Principled and accurate implementation of the instructions of the "Education Asset Generation" plan, notified to the general education departments of the provinces.
Youthfulness in appointing the deputies of the General Administration and the heads of departments of districts and regions and creating a mechanism for identifying and growing education directors in full coordination with the members of the Council of Deputies of the Ministry.
Prioritize basic education in providing and allocating elite and efficient financial resources and manpower.
Planning and implementing a special school program (canvas)
I am responsible for the increasing success of your Excellency in performing the duties assigned to him by God Almighty.
It is worth mentioning that in his first comments, Mousavinejad complained about the lack of manpower in South Khorasan province and said: South Khorasan is facing a shortage of 2,000 teachers