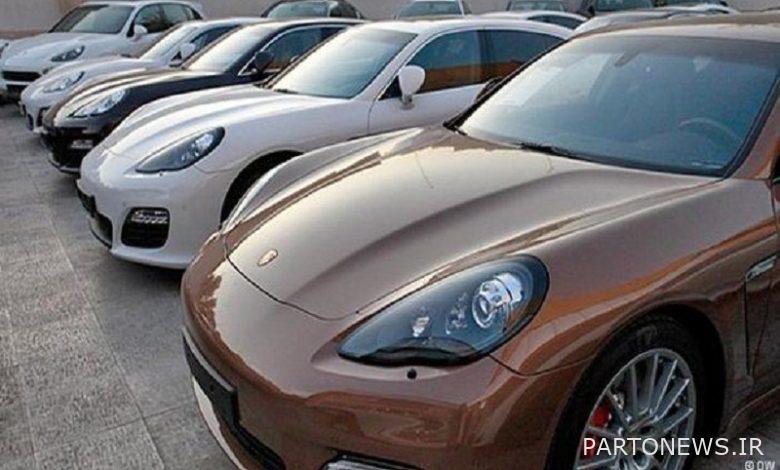 According to Tejarat News, Saeed Gholami, deputy of the collection and sale of the ownership property organization, in response to a question about the announced model change of some Porsche cars sold from 2017 to 2018 at the time of the road and license plate expert, said: due to the urgency of the time set for the auction Sometimes, some of the information related to the cars did not reach the property organization in full, as a result, there were discrepancies between the documents of these cars in the customs and the assessment of the official experts. He added: It was not possible to stop the auction due to these discrepancies, so we We put all these cars in the auction. However, we have given the possibility that there may be a discrepancy between the documents and the car after the person wins. In the case of Porsche cars, there was also a difference between the year of manufacture of 2017 and 2018.
According to Tasnim, the deputy of the collection and sale of the property organization said: As a result, there are two situations, either the person who won the car is satisfied to pay the difference in the expert price of 500 to 600 million tomans between the two models, or the person's deposit It will be returned to him and the car will be sold in the next auction. In response to a question about the number of cars that have a discrepancy in the model, Gholami said: The winners who paid for the cars have more than a month to apply for license plates. During this period, some have refused to receive the car and said that they will not pay the price difference and have returned the car. Some have not cleared the car at customs.
But some are willing to pay the difference. He emphasized: Considering these cases, we see that both situations have occurred, but this process is still going on, as a result, until the end of the license plate deadline, it is not possible to accurately announce how many cars have differences in the area of ​​model designation. According to Tasnim's report, it should be noted that until this time, the difference in the number of cylinders of the cars caused a significant number of Porsches in the first auction to leave the auction round and be placed in the second auction. The issue of difference in car models is also the second challenge that has arisen in the way of selling these cars.