Maryam Watanpour, an actress and presenter of children's and youth programs, who is in charge of producing and directing the educational drama series Rainbow Town, said in an interview with the reporter of Tavana Journalists Club: The third season of Rainbow Town has 52 episodes of 40 minutes, which deals with the details of the observance of citizenship rights. . This program is on Mondays and Tuesdays around 15:00 in Panch Sima's broadcast schedule.
He continued: I believe that color and music should be used in children's work. Law-abiding education, including honesty, life skills, even using the subway for children, is partially included in this program.
Vatanpour, expressing his concern in the field of child labor, stated: Addressing and paying attention to planning in this field is a very important issue that many of our colleagues do not pay attention to. I wish this area is taken seriously so that children are not attracted to children's programs outside of Iran; The speed of children's mental system moves in parallel with the development of these programmers, but unfortunately, in our country, the work is not entrusted to Kardan.
Also, Sanaz Samavati, the actor of Rainbow Town, in an interview with the reporter of Tavana Journalist Club, said about this program: "Rainbow Town, with its approach to children and teenagers, is considered one of the most prestigious works in this field after many years."
He added: In all the parts, with the psychology of the child, the parts of citizenship rights have been discussed. This program is a collection of fantasy characters, in each part of which there is a correct education of children's social approaches.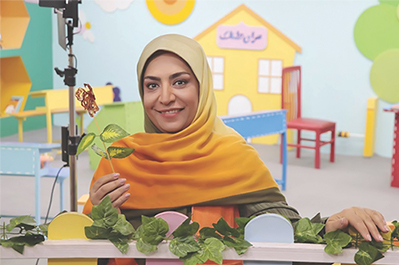 Samavati clarified: I will perform the character of Mrs. Lalechi; This role assumes the position of a mother and a wife who makes decisions based on logic, which also includes humor.
end of message/
You can edit this article

Suggest this article for the first page