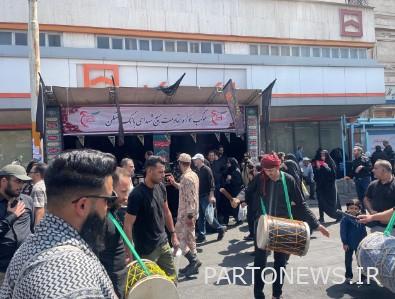 According to the report of financial financial news, quoted by Maskan Bank – Hibna, in order to provide favorable services to the devotees of Abu Abda… Al-Hussein (AS), this bank welcomed the survivors of Arbaeen by setting up a procession on the path of lovers of Ahl al-Bayt (AS).
This procession was carried out by the efforts of the Martyrs' Basij resistance of Maskan Bank, as in previous years, from 8:00 AM to the noon call to prayer, serving and welcoming Arbaeen pilgrims.
Before this, in order to serve Arbaeen pilgrims; A number of Maskan Bank employees and their families were welcomed by the procession of the management of Ilam branches with the Basij Hossein convoy to the border of Mehran to set off on the way to Ashagi Badragh and in Mehran.