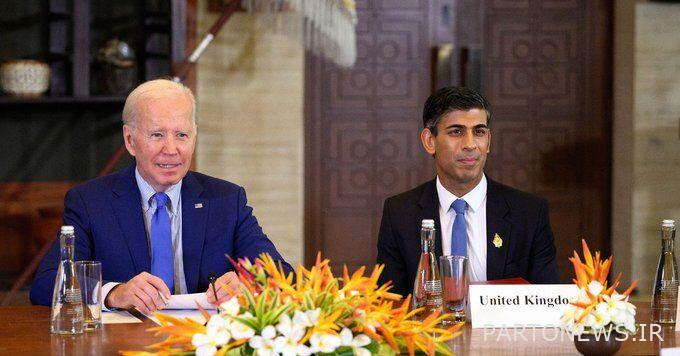 According to IRNA, in a statement referring to the meeting of the officials of the two countries on the sidelines of the G20 summit in Bali, Indonesia, the White House announced that they discussed the Russian missile attacks in Ukraine and emphasized the governments' firm support for Kiev.
According to this statement, they also exchanged views on the explosion that happened in the eastern part of Poland and fully supported the investigation in this regard. Biden and Sonak discussed a range of global issues, including their challenges in dealing with China.
Sunak also emphasized in this meeting that the partnership between the two countries is unique and their values ​​and interests are aligned with each other.
The British Prime Minister's Office wrote about this bilateral meeting that Biden and Sonak considered the actions of Russian President Vladimir Putin as the direct cause of the acceleration in global economic problems, including inflation, and considered maintaining international pressure on Putin in order to defeat Russia in everyone's interest.
Also, this organization announced the consensus of both sides on the importance of maintaining interaction in the Indo-Pacific region, including the ACOS agreement.
After the death of Queen Elizabeth II of England, American observers and media introduced London as a declining power, which will probably lose its influential role in the international arena after leaving the European Union and the Queen's death.