cultural and artistic
Music and Art
"Cinemado" goes on the air with Afkhami's performance / Review of the margins of Cannes Film Festival with the presence of Behrouz Shoaib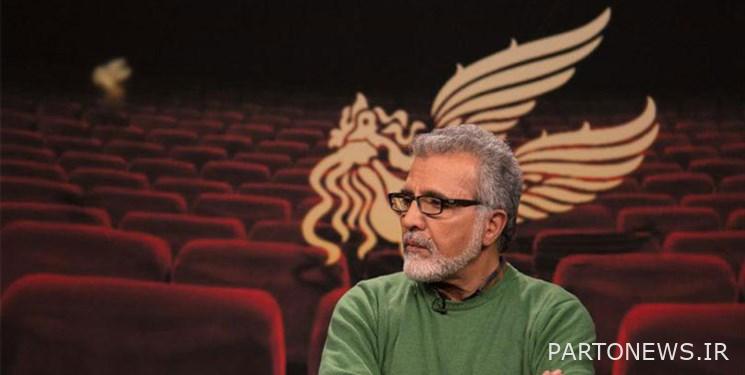 According to Fars News Agency, the special cinema program "Cinema Two" with a look at the works of art and directors in the field of semantic works, especially topics related to Imam Reza (AS), the margins of Cannes and "Holy Spider" performed by Behrouz Afkhami on Sunday the 15th And it will go on the air on the 16th of Khordad. Afkhami will host Behrouz Shoaib, Saeed Mostaghasi and Amir Ghaderi.
In this program, in addition to introducing the works of Behrouz Shoaib as one of the successful directors and actors in the field of semantic and religious works, about the works prepared by our country's directors on the subject of Imam Reza (AS) and visiting the holy shrine of Imam Raouf and the scenes in which Special attention has been paid to the subject of Imam Reza (as), such as "Two Winged Eyes", "Alchemy", "Slowly", "Three Pilgrims", "Every Night Alone", "At Night", "Waiting for a Miracle", "Sky Eighth "," Let's talk about the past "," Province of love "," Curtain "were mentioned. Also, Behrouz Shoaib's latest work called "No Prior Appointment" and listening to memories of the production of this film were discussed.
In the second part of the program, we witnessed a conversation between Behrouz Afkhami and Saeed Mostaghasi and Amir Ghaderi, experts in the field of cinema, about issues and margins related to the Cannes Film Festival and their analysis.
The program "Cinemado" produced by Mohammad Tonekaboni and performed by Behrouz Afkhami will be aired for 120 minutes on Sunday, June 6, at 10:40 PM and on Monday, June 6, at 11:40 PM on Channel 2.
End of message /
Suggest this for the front page