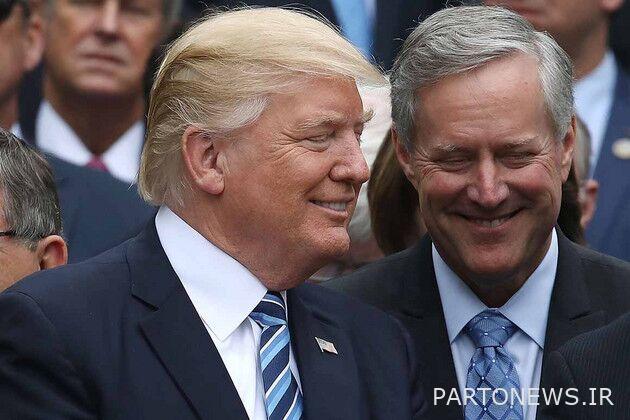 According to IRNA on Wednesday, CNN added: "These messages were sent and received between the day of the 2020 elections and the inauguration of the victorious US President Joe Biden on January 20, 2021."
"The vast array of messages so far shows a revealing picture of how Trump, a close ally of supporters, Republicans and Republicans, are trying to cancel the election," CNN reported. These efforts then led to violent actions in attacking the US Congress.
Reports that Meadows selectively provided to the Jan. 6 Attack Investigation Committee show how the former head of Trump's office played a role in the widespread conspiracy theories that the election was rigged. They also show how he played a key role in trying to stop Biden's approval as President of the United States.
The previously unseen messages included messages from the Trump family, including Ivanka and her daughter and son-in-law Jared Kouchner, Trump's eldest son and some White House and Trump campaign officials, cabinet members, Republican officials, and organizers of opposition rallies. With the election and others like Rudy Giuliani has been Trump's lawyer and Sean Haniti and other Fox News presenters.
According to CNN, these texts contain everything; From plans to fight the election results to surprise and unexpected reactions on January 6, the day of the attack on Congress by some of Trump's staunchest allies. At 2:28 p.m., Green, a Conservative who had helped plan the congressional's protests that day, as violence escalated in the congressional building, texted Meadows urging immediate assistance.
Trump claimed widespread electoral fraud after losing the 2020 election and made no attempt to prevent his protesting supporters from storming the Congress building.