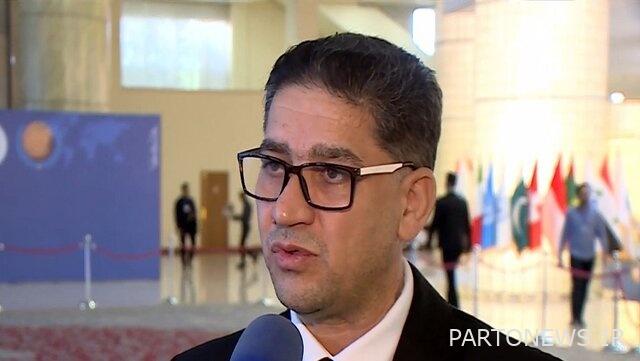 According to Aria Heritage, Nazir Abboud Faza said: First of all, I would like to thank the Islamic Republic of Iran for holding a meeting on dealing with sand and dust storms. Today, the issue of dust has attracted the attention of all countries in the world, and this conference can be a great help about this danger.
He continued: We know that Iran is affected by dust storms and our country also has the same conditions. Most of the dust in Iraq is influenced by foreign sources, which after Iraq also affects the climate of Iran.
The Deputy Minister of Environment of Iraq stated: Last year, a regional conference on dust was held in Iran, in which two memorandums of understanding were signed, and this year we are pursuing the activation of these memorandums in a practical way.
Abboud Faza continued: In the near future, we will be ready to cooperate with Iran and other countries regarding dust control, water issues, environment, etc. The Islamic Republic of Iran and the United Nations welcomed our proposals.
He emphasized: We hope that the results of this conference will lead to joint projects regarding dust early warning and the creation of an international support fund, and we hope that joint projects will be implemented as soon as possible.
Iraq's Deputy Minister of Environment noted: We will have a final statement that we hope will be used by all countries.
About the implementation of the dust pilot project in four provinces of Iraq and two provinces of Iran, Abud Faza said: in fact, Iran and Iraq cannot deal with this dust problem alone, and a regional coordination should be established. The visit of the Iranian delegation to Iraq was for the implementation of the same memorandums and it was decided to start implementation operations in four provinces of Iraq and two provinces of Iran.
Stating that one of the causes of dust in our country is the lack of water, he said: In this regard, we must cooperate with Iran and other countries in the region. We will start pilot projects soon to see what the results are and if the results are positive, we will continue the collaboration.
The Deputy Minister of Environment of Iraq emphasized: The new government of Iraq has prioritized the environment and climate change, and in this regard, we held a national summit in Basra with the cooperation of the United Nations, and in this summit, it was decided to start practical work. .
Abboud Faza noted: In the near future, we will hold a regional meeting in our country with the presence of regional countries. Green economy, water, coexistence with carbon and climate change will be the topics of this conference.
end of message/