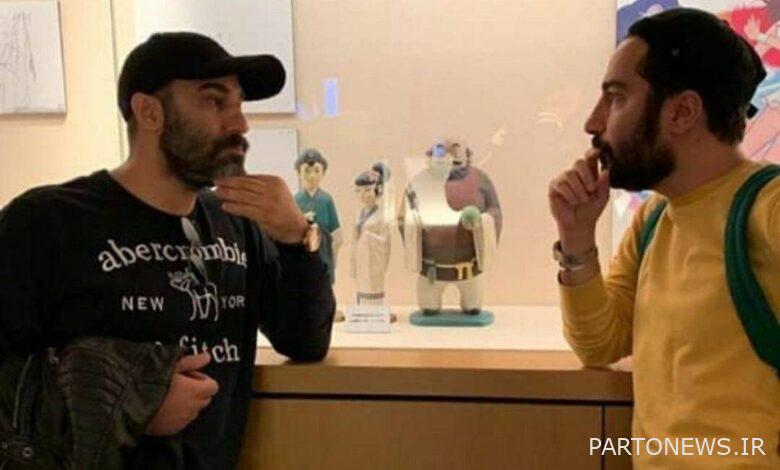 Mohsen Tanabande and Navid Mohammadzadeh are co-starring in a movie for the first time. A comedy movie that opened this morning in Tehran. Mehdi Naderi is the director of this comedy film, which is currently called "Zodpaz".
Charso Press: Mehdi Naderi, whose complaint against the creators of the "Lion Skin" series is in the media these days, has released his fourth movie. A comedy movie starring Navid Mohammadzadeh and Mohsen Tanabandeh. Cinema Ideal has announced the release of this film. The story of this film, released under the temporary name "Zodpaz", takes place in the sixties and is the story of three friends who, after a pressure cooker explodes in their old neighborhood and they are injured, have adventures It makes it interesting for them. This is the first comedy film of Navid Mohammadzadeh's career, and it is produced by Mansoor Sohrabpour.
Naderi has started making his fourth film, having previously made the films "Goodbye Baghdad", "The Legend of Wolf Hunters" and "Samurai in Berlin".
"Goodbye to Baghdad", Mehdi Naderi's first feature film, was selected as Iran's representative in 2009 to participate in the best non-English language film section of the 83rd Academy Awards.
A few days ago, by publishing a text, Naderi protested against what he called the copying of his script by the creators of the "Lion Skin" series. According to Mehdi Naderi, "Lion's skin" is a sole-by-sole copying without permission of a script called "Wolf's Teeth", which was legalized by Us many years ago.