Economical
Housing
Criticism of mortgage / mortgage loan conditions Can the government control rents?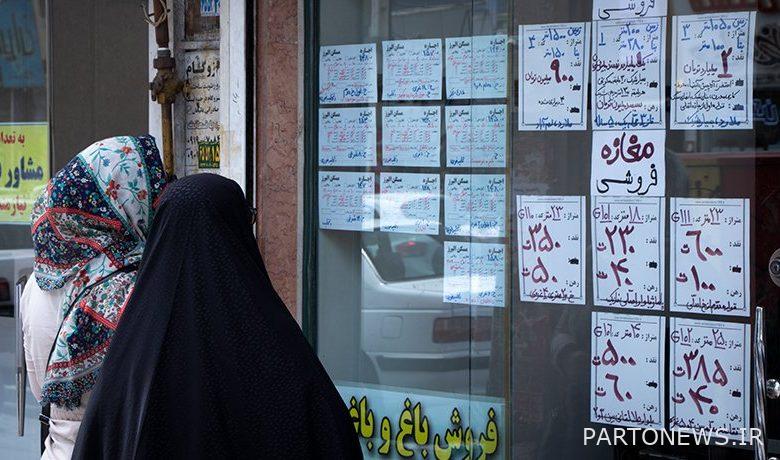 According to Tejarat News, the staggering increase in rent has caused concern among many tenants. Homes that are advertised for rent several times last year. Mortgage loan There are also conditions that many tenants are not covered by. Of course, some say that even if they include mortgages, they still have trouble renewing their contracts with landlords.
Yesterday, Rostam Ghasemi, Minister of Roads and Urban Development, also spoke about the amount Housing rent "With the approval of the Chiefs of Staff, the one-year contract of the tenants will be extended," he said. "According to that, the rate of increase in rent rates in Tehran and other big cities will be 25 percent and in other cities it will be 20 percent." (Tasnim)
Of course, in the past, the government had set similar rules for renting housing, but as some real estate consultants say, the landlord sets the main conditions.
Now the parliament has entered into this issue. The general plan for controlling housing rents was approved in a public session of the parliament today. The plan went to the Civil Commission of the parliament for further investigation.
Complaints about mortgage loan terms
Some of the business news's audiences towards Housing rental conditions And the mortgage loan reacted. Here are some comments.
"Why do they make it difficult to get a loan, which must be 1401?" Sir, what is the duty of a tenant since last year? "In general, they want to leave thousands of comments for the unfortunate tenant."
"The government believes it can set the fare… You can't set the price of chicken and eggs!"
– "Our landlord does not even want to write a contract. ‌ He says if you want a contract, empty your blood. "Every year, they add 200 percent to rents."
– "If you really want to help us tenants, why do you want to get a salary guarantor?" When will he come to be our guarantor in this season? "Oh, we are looking for a house so much, we have stayed with God with very high rents."
"Hardworking officials say loans are given to tenants, but most banks are stumbling and trying to get a guarantor." Please take care. Take a promissory note or accept a subsidy to get a guarantor. "I really can't get two employee guarantors."
"Banks are not aware of mortgage loans"
Meanwhile, some say they have applied for the loan, but the banks are not aware of it.
"I registered. I also got a tracking code, but every time I open a branch, I go to the bank and they say I am at work. "I change the branch of each bank and go again. They say we don't have a budget or the same job and…"
– "Why do we go to the bank to file a mortgage deposit, they say we did not give a loan ?! What does that mean? "Do one thing right, just one."
"Every time I go to a coffee shop, they say that the mortgage loan is not registered. "You tell the bank that they are not giving credit to them."
"I went to whatever bank was in our area, they say we don't have the budget, everything is at work."
"Unfortunately, two hundred words are not half-hearted. We did not understand the reason why our borrower was not known last year. "No one is responsible for where you should go."
"Last year you chanted the same slogans."