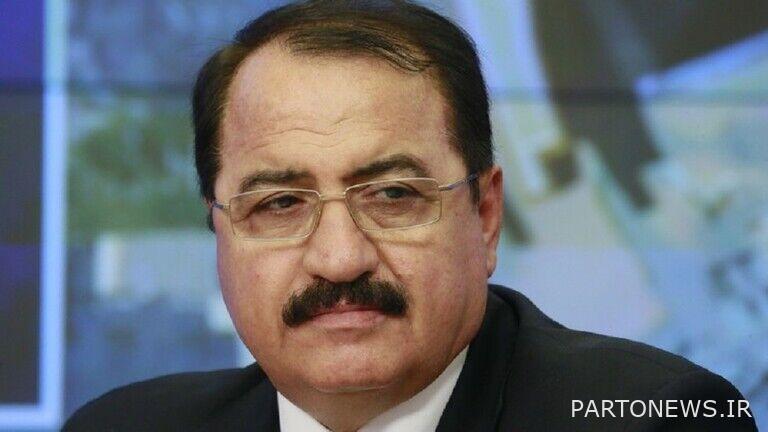 The Syrian ambassador to Moscow told the Izvestia newspaper today (Wednesday) that the news published by some Western media about the transportation of Ukrainian grain by Russian ships through Sevastopol, IRNA reported today (Wednesday) quoting Russia Today. On the Crimean peninsula to the Syrian port of Tartus is incorrect.
Riyad Haddad added that Russia has been the main supplier of wheat to Syria under a long-term agreement signed before the start of Moscow's military operation in Ukraine.
He added that the grain will be shipped from Russia to Syria according to plans and agreements signed last year between Damascus and Moscow without delay or price change.
Earlier, Crimean officials denied rumors linking grain exports from Syria through the Kherson and Zaporozhye regions to the peninsula.
Last Thursday, a US satellite company claimed that Russia was loading Ukrainian grain with the aim of delivering it to its ally Syria, based on images received.
Reuters reports that satellite images of the American company Maxar show that Russian-flagged ships are carrying grain harvested in Ukraine to Syria.
According to the report, satellite images show two Russian-flagged bulk carriers docking at the Russian-controlled port of Sevastopol in Crimea in May, loading grain.
Maxar claimed that a few days later, his satellites collected images of the same ships moored in Syria, with open hatches and trucks ready to carry grain.
The company also claimed that another image taken in June showed a different ship loaded with grain in Sevastopol.
Russia and Ukraine account for about 29 percent of world wheat exports.
Experts on regional issues believe that Damascus needs a small amount of wheat and grain imports, given the large amount of Syrian wheat and grain produced inside the country.
Prior to the March 5, 1400 war, Ukraine was one of the world's largest grain exporters, and Western nations accused Russia of creating a global famine by closing Ukrainian ports on the Black Sea.
On June 7, the deputy head of the Ukrainian Union of Agricultural Producers claimed that Russia had stolen about 600,000 tons of grain from the occupied territories and exported part of it.
Russia and Ukraine are the world's largest bread exporters and exporters of cereals such as wheat, corn and barley. In 2020, each of the two countries exported about half of its wheat to the Middle East and North Africa.
The Ukraine war has disrupted the supply of grain and other goods needed by the region, such as oilseeds, cooking oil and fertilizers.
About a quarter of the total wheat exports of Russia and Ukraine and half of the corn exports of the two countries for 2021 and 2022 have stopped.
Many of Ukraine's infrastructure has been destroyed or damaged in the Russian war against it, including ports and railways. Ukraine has also banned the export of some grains to protect its reserves.