car
Economical
Delivery of immediate sale cars for mothers reaches one month?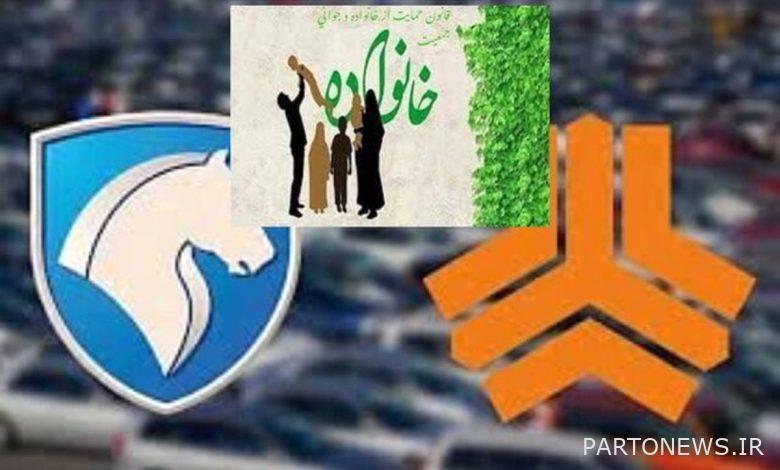 According to Eqtesadonline, quoted by ISNA, after the approval of the law on family protection and youth of the population on 2/1/1440, car manufacturers since March of last year, along with their sales plans, in order to announce their support plans to allocate cars to Mothers with two or more children who had a second or subsequent child born after the above date performed.
Eligible mothers can register a car device from car manufacturers; If the number of applicants covered by this circular is more than the capacity of the conditions of sale, the finalists will be determined by lottery, but otherwise all eligible mothers whose conditions are approved by the relevant organizations, will be able to deposit the selected car.
Despite the fact that the delivery date of the cars in the extraordinary sales plans is 90 days, but according to the sales deputy of each of the two car manufacturers, in the support plan for allocating the car to the mothers, the car is delivered within one month. According to the car manufacturers, due to the fact that the reception capacity ceiling was higher than those born on that date, the car will reach the mothers earlier than the delivery date.
Babak Rahmani – Vice President of Marketing and Sales of Iran-Khodro Industrial Group has announced in this regard: Considering that the eligible population (which is determined by the Civil Registration Organization), the applicant for this project is less than other projects, so gradually the need There will be no lottery and the car will be awarded to all eligible applicants. The car has been invoiced by nearly 700 customers so far, and the rest are waiting to be invoiced.
Hossein Kazemi, Saipa's Vice President of Marketing and Sales, also stated in this regard: Due to the increase in production, mothers with two or more children can receive their requested car for less than a month for each car they register. Fortunately, in the new year, there has been an increase in production in Saipa, and therefore, the obligations specified in the customer contract will be delivered ahead of time.
He announced: So far, 25,000 people have participated in this project, 20% of whom have been eligible to register.
Source:
ایسنا