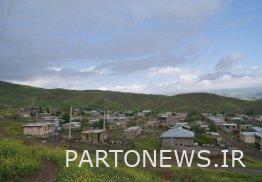 According to the Aria Heritage report, citing the public relations of the General Directorate of Cultural Heritage, Tourism and Handicrafts of Zanjan Province, Colonel Hossein Ali Fazli today, Thursday, January 15, 1401, while expressing the above news, explained: The forces of the Cultural Heritage Protection Unit of Tarem County discovered 3 ancient and historical pottery objects related to the first millennium AD. and recorded
The Commander of Zanjan's Cultural Heritage, Tourism and Handicrafts Protection Unit continued: Due to its historical antiquity, Tarem city has many sites, hills and buildings from various pre-historic to historical eras as well as Islamic eras, these works are located in the ancient highlands and plains.
He added: People can inform the experts of the Cultural Heritage, Tourism and Handicrafts Department of each city about unauthorized excavations, destruction of cultural heritage or attack on historical monuments through the 09662 system.
end of message/