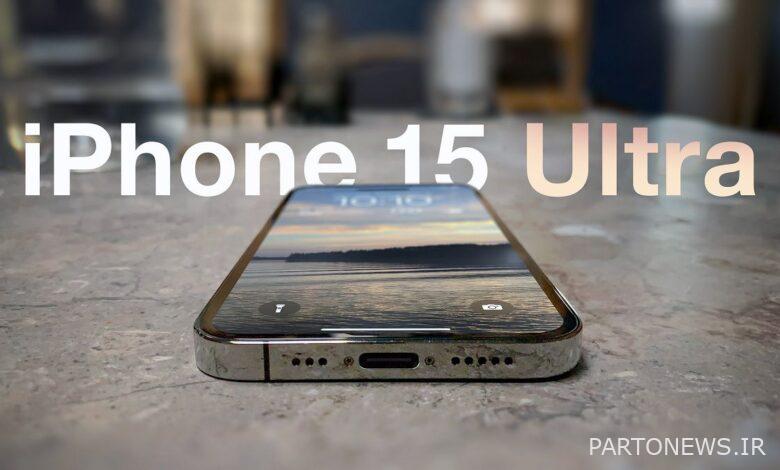 For a long time, rumors point to the release of the iPhone 15 Ultra instead of the iPhone 15 Pro Max; But now Mark German, Bloomberg's reporter, has claimed in a report that Apple will continue to use the extension Pro Max and there will be no news of iPhone Ultra this year.
German in Report yourself It says that Apple will unveil four new iPhones this year without Ultra. In fact, this year we have to wait for the introduction of iPhone 15, 15 Plus, 15 Pro and 15 Pro Max.
There will be no iPhone 15 Ultra this year
Meanwhile, German has denied the introduction of such a product, as he had previously mentioned in some reports the use of the extension Ultra. Now, according to a recent report, we should probably wait for the Ultra extension next year, and the iPhone 16 Ultra will arrive with a larger 6.9-inch screen. Therefore, the Pro Max extension will be present in the world of iPhones for at least another year.
Some rumors mentioned the name iPhone 15 Ultra due to its unique features as well as its similarity to the Apple Watch Ultra. This device, which is most likely called iPhone 15 Pro Max, will be equipped with a periscope camera with 6x optical zoom; A feature that will not be available in the Pro model.
The iPhone 15 Pro and Pro Max are expected to feature a titanium frame, an action button instead of the normal mute button, and an A17 Bionic chip. Also, apparently, Apple will significantly reduce the display bezels of these products and bring Wi-Fi 6E support to them.
Rumors indicate an increase of 100 to 200 dollars in the price of iPhone 15 Pro models. At the same time, we should not expect an increase in the price of iPhone 15 and 15 Plus.
iPhone 15 series phones will be introduced on Tuesday of this week, that is, on September 21, and we will cover this event live at Digiato.