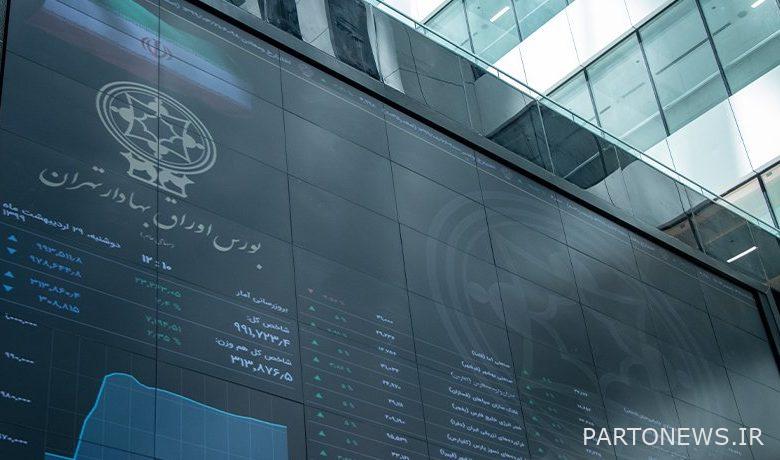 According to Tejarat News, last Wednesday, the total stock index was at the level of 1,564,000 and at the end of this week, it reached 1,541,000 units and recorded a decrease of 1.47 percent. Also, the total homogeneous index decreased by 0.67% to the level of 429,981 units. The total OTC index also decreased by 1.25 percent to a height of 26,219 units.
"In the past week, the value of stock exchange transactions has been declining," Payam Eliaskordi, a capital market expert, told Tejarat News. This value was less than five hemat (one thousand billion tomans) and this issue indicates a change in the situation of the capital market. The whole index moves from its price floor and rises. This trend had started before 1401 and was accompanied by an increase in the value of transactions and reached its peak in the middle of the route, ie more than eight efforts (one thousand billion tomans). The value of our trades will probably increase in a few business days next week.
Continuous rise of the total stock index
The stock market has started its upward trend almost since February of last year and is somehow repairing the past declines. But the problem is that with the growth of the portfolio index, they do not grow and in some cases, they decrease, which indicates the mismatch between the total index and the portfolios.
Not all shareholders should be expected to make a profit as the index grows, but at least half or less than half of the portfolios should be somewhat out of the picture, and surveys show that shareholder losses have not diminished.
For example, the stock market price when the index was at the level of one million and 600 this year, does not correspond to the price of single shares in 1399 and when the index was in the same range, and in a way this year the stock market is cheaper than other years.
Experts believe that the overall stock market index is upward and the shareholders' losses will be gradually compensated over time.
Read the latest capital market news on the Trade News page.