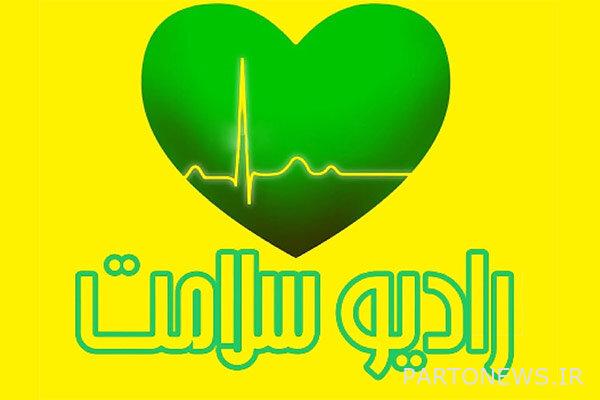 According to the Mehr news agency, quoting Relationships Public Radio, the program "Chapter Two", which is produced by Marjan Ghandi and narrated by Aliullah Daneh, will be aired on Radio Salamat with the introduction of the country's achievements in the field of health.
Marjan Ghandi Producer in this About Explained: This program is in line with the slogan of the year that the Supreme Leader in the Nowruz message of 1401 produced the new year; Named knowledge-based and employment-generating, it is prepared and broadcast on Salamat radio antennas. As you know, national production is the most important issue of the country and emphasized by the leadership. For this reason, this slogan has been chosen for this year to flourish knowledge-based companies and solve their problems, because knowledge-based companies have an important role in the country's economy and their products are special.
He continued: So we have a special look at this app Oh you We have researchers in the boom of the economy and we will address this issue in the second season program, which airs on Mondays at 9:00 AM. The subject of Monday, April 20, is the development of pharmaceutical standards in the presence of Dr. Tahmineh Akbarzadeh, CEO of the company. Alkan Worth the chemistry in this About We are talking.
قندی He stated: Our emphasis in this program is on the principle of "we می "We can." For this reason, the "Chapter Two" program is dedicated to the achievements of the Islamic Revolution in the field of health, such as knowledge-based companies, innovation in the manufacture of medical equipment, and که which has greatly contributed to the country's health sector. Our goal in the program is to inject hope and confidence into elite youth and the future دار It is the country that made us independent in the field of health and medicine. Our approach is promising and we try to reflect their problems in this way through dialogue with the elites and the youth.
"Half a look" with the subject of driving casualties
The program "Nim Negah", which will be aired on Radio Salamat from Saturday to Wednesday, will address the issue of traffic casualties, which is still at the top, today, Sunday, April 19th.
Soheila Bagheri is the producer in this About He said: "Every year we see a lot of casualties in driving, in this program, telephone communication with the colonel." عین Allah Jahani, we will establish the Deputy Minister of Social Affairs and Traffic Culture of Rahvar Police. Also telephone communication with Peyman Salamati, professor Doctor We have the social sciences of Tehran ‌.
This program, which deals with the current issues and problems of the people in different fields of health, will be aired from Saturday to Wednesday from different groups of radio health programming. Program Half Tomorrow's look will be broadcast from the social health group.