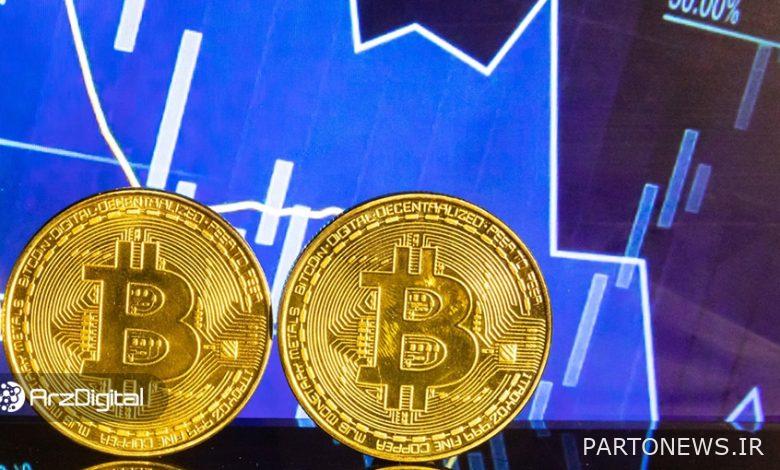 Two days ago, bitcoin fell below $ 40,000; This level is located near the middle axis of the channel where the price fluctuates for about three months. Bitcoin's recent downtrend may face buyer support at $ 37,500. As the market rises, $ 46,000 is expected to act as a key price resistance.
To Report Bitcoin Desk, Bitcoin is currently trading at around $ 39,700 and the market has not changed significantly in the last 24 hours. Since the beginning of 2022, bitcoin has lost about 17% of its value, while the S & P500 stock index has fallen by only 9% and the value of gold in global markets has increased by 6%.
The credibility of Bitcoin's uptrend last week faded on Thursday. Such price movements are usually seen before a downtrend. In the 1-week market outlook, however, the bitcoin price outlook remains slightly positive, and this could be a sign that the price will continue to fluctuate across the next few days.
The status of most technical indicators is assessed as neutral; But as the weakness of the recent uptrend can be clearly seen in the one-month outlook for the bitcoin market, it is likely that the price of bitcoin will continue to fall below the range in which it has been fluctuating for the past year. In addition, the increase in the volume of sell orders compared to the purchase orders in the past few days, shows that investors are less inclined to enter long trading positions (buy) after the uptrend in 2020.
The slope of the 100-week moving average (MA 100 – green line in the image), which is currently at the level of $ 35,693, is rising, and it can be said that its uptrend has remained unchanged. Breaking this important support may further lead to a deeper price drop to the support area between $ 27,000 and $ 30,000.