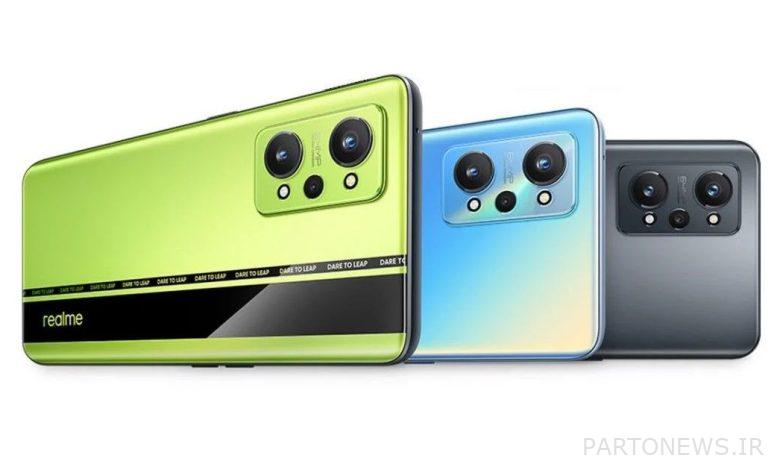 The GT Neo2 relay phone has been spotted on the Google Play console with the Snapdragon 870 chip, and it looks like we will see the unveiling of this mobile soon. The GT Neo2 was unveiled in China last month and is now ready to hit the European and Indian markets. The real estate company has not yet set an exact release date for the device, but an announcer has announced Date 21 October (October 13) will be unveiled.
The Google Play console list shows a screen with a resolution of 1084 x 2400. This phone runs Android 11 with the help of Snapdragon 870 processor and 8 GB of RAM. A version with 256 GB of storage and 12 GB of RAM is also likely to be available. According to Tweet Released a few hours ago by the Indian whistleblower "Abhishek Yadav", a GT Neo2 movie will be unveiled on October 12th. In addition to the official information, the display of the new phone will be a 6.62-inch full HD Plus, with a hole at the top that hosts a selfie camera. The selfie camera will also be 16 megapixels.
On the back panel, the triple camera module includes a 64-megapixel main camera, which is accompanied by a 2-megapixel depth sensor and an 8-megapixel ultra-wide camera. Other features include a fingerprint scanner under the screen, stereo speakers, Bluetooth 5.1, NFC, a 5,000mAh battery, a 65-watt fast charge and a USB-C port. Apparently, the price tag of this phone will be in the same range as the X7 Max. It is not bad to know that the mentioned phone with 128 GB of storage space and 8 GB of RAM is priced at $ 361 and for the version 256/12 it is priced at $ 401. So you can expect the $ 360 price tag for a GT Neo2 movie. The phone will be available in green, black and blue for India.