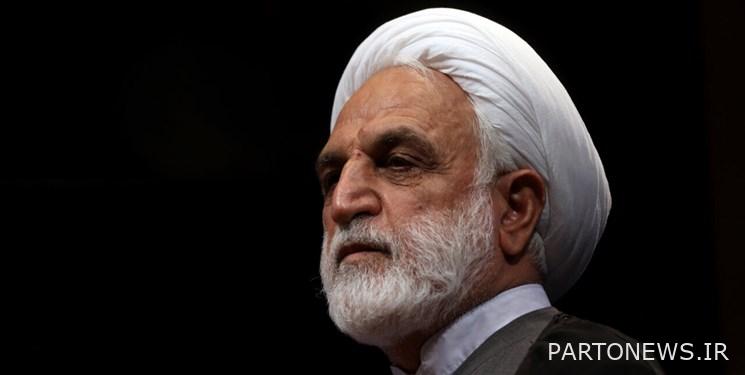 According to the Fars news agency, citing the Media Center of the Judiciary, after the occurrence of terrorist incidents in the city of Izeh, Khuzestan province, as well as Isfahan, which led to the martyrdom and injury of a number of compatriots, Hojjatul-Islam wal-Muslimeen Mohseni Ajeei, while offering his condolences to the families of the martyrs of these terrorist incidents. He strictly ordered the Chiefs of Justice of Khuzestan and Isfahan to cooperate with the security and law enforcement agencies to identify the operational and supporting factors of this shocking incident and file a legal case as soon as possible and punish the criminals with severe punishment.
In separate messages, the head of the Judiciary also expressed his condolences for the tragic and unfortunate martyrdom of a number of compatriots in Izeh and Isfahan, and stated: The Mujahideen and warriors of Islamic Iran have sacrificed their lives for more than four decades in the way of establishing and consolidating the security of the people of this vast geography. exemplary and historical examples have come to the fore, and without a doubt, mercenaries and vile and despicable agents of spy and terrorist networks, arrogant and low-level elements in the field will not lead anywhere in the realization of the sinister plan of limiting the security of our country, and they will know that they will be prosecuted and punished harshly and instructively. will be.
In the message of the Head of the Judiciary, it is emphasized that the intelligence, security and law enforcement agencies should pursue all those involved in the crimes of Izeh and Isfahan with the utmost speed and precision and hand them over to the country's judiciary.
It should be mentioned that until today, five of the accused have been sentenced to death with the start of the trials of the rioters of the recent events.
According to the legal process and the law, the rulings can be contested and appealed in the Supreme Court of the country.
end of message/
You can edit this article

Suggest this article for the first page