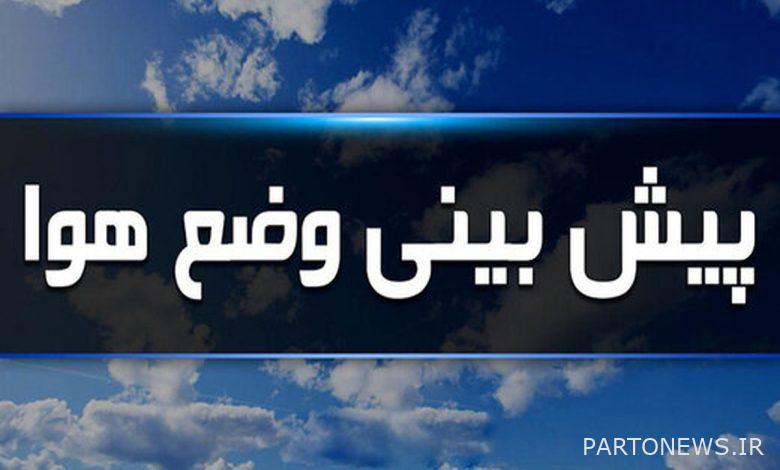 According to Moj News Agency, Sadegh Ziaeian, head of the National Center for Crisis Forecasting and Management, said this morning about the country's weather conditions: On Sunday (April 17) in the northeast, east, southeast, central and eastern coasts of the Caspian Sea and in Tehran and Semnan provinces in some hours of thunderstorms, temporary strong winds and hail in areas prone to hail are forecast. Today's rainfall will be in North Khorasan, Razavi Khorasan, South Khorasan, Golestan and Semnan.
He continued: Monday (April 19) this situation in the provinces of North Khorasan, Khorasan Razavi, South Khorasan, North Sistan and Baluchestan, East Yazd and the heights of Semnan and Kerman provinces and Tuesday (April 30) in East North Khorasan and North Khorasan Razavi It is anticipated.
The head of the National Center for Prediction and Crisis Management of Weather Risks added: Due to the decrease in temperature, precipitation is forecast as snow during this period in the heights of the provinces in Central and Eastern Alborz and on Wednesdays and Thursdays (April 31 and May 1) in the Central Zagros. And Central Alborz scattered rainfall will occur.
He added: During Sunday and Monday in the eastern half of the country, central areas and provinces located on the southern slopes of central and eastern Alborz strong winds and in some parts of the walnut soil is forecast.
According to Ziaian, the trend of decreasing temperature in the eastern half, central areas and southern slopes of Alborz will continue until Monday morning, then we will have a trend of increasing temperature until Thursday. The Persian Gulf and the Strait of Hormuz are also forecast to be rough in the next three days.
The head of the National Center for Prediction and Crisis Management of Weather Risks stated about the weather in Tehran over the next two days: The sky in Tehran tomorrow (April 29) will be slightly cloudy with wind with a minimum temperature of 9 and a maximum of 23 degrees Celsius on Tuesday (30 April). April) Slightly cloudy with wind with a minimum temperature of 10 and a maximum temperature of 26 degrees Celsius is forecast.
In the end, Ziaeian said: Today and tomorrow (April 28 and 29) Bushehr with a temperature of 23 and 20 degrees Celsius and Shahrekord with a temperature of -2 degrees Celsius are the coldest provincial centers of the country.