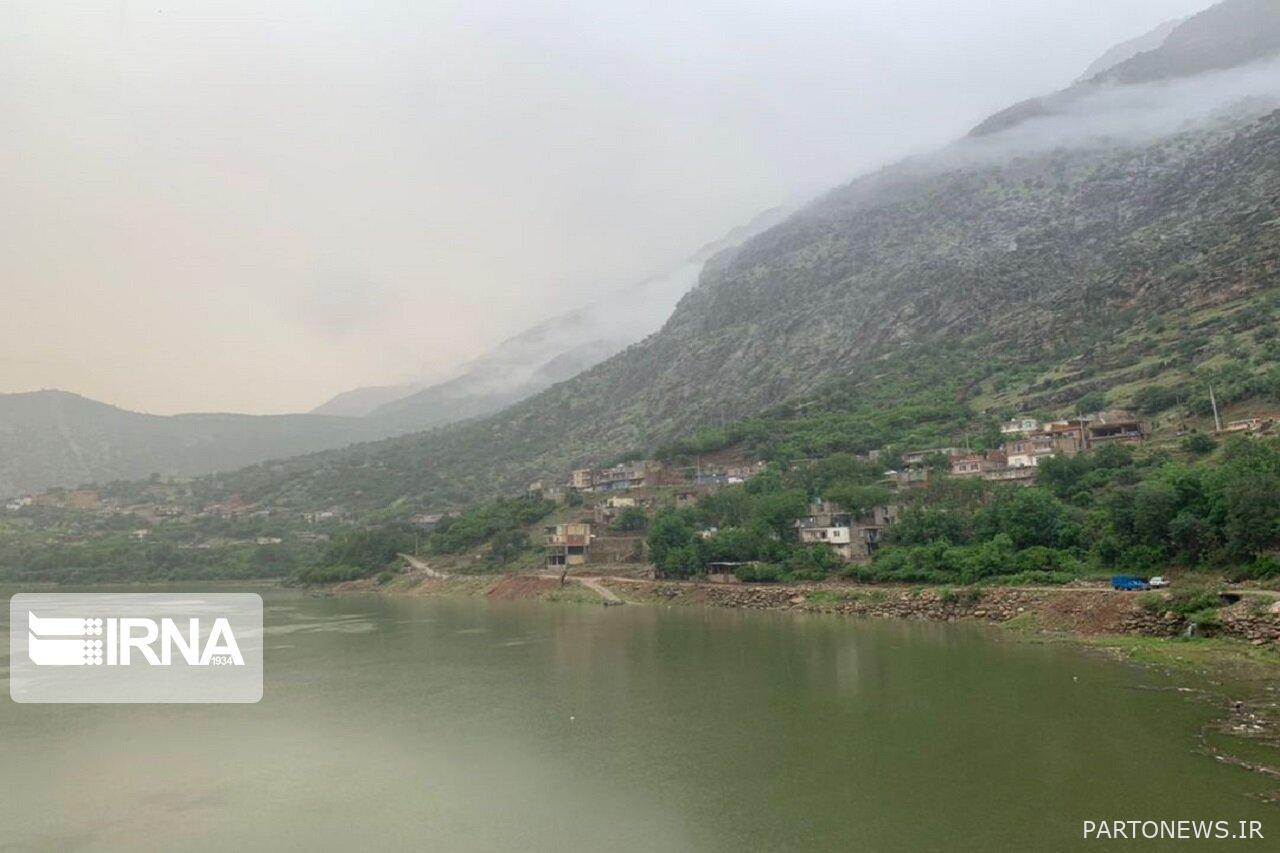 In the fourth specialized session of Horaman on "Geography and Environment", it was discussed that many plant and animal species of Horaman will be preserved without interference and the approach should be towards ecosystems and human intervention in this region should be stopped.
According to IRNA, the international conference "Horaman, World Register, Culture and Sustainable Development" will be held on July 25 and 26, 1401 at Razi University in Kermanshah. The fourth specialized panel of the conference entitled "Geography and Environment" will be attended by professors and Relevant experts were organized by Razi University and the Horaman World Heritage Site.
In this meeting, Dr. Iraj Jabbari, Associate Professor of Geography and Director of Geography and Environmental Sustainability Research Group of Razi University Environmental Research Center on land use changes and its tourism consequences in Horaman region, Professor Haji Karimi, Professor of Groundwater specializing in karst and Faculty member of Ilam Faculty of Agriculture to study the potential of water and karst resources in Horaman region, Professor "Meqdad Pirsaheb" Professor of Environmental Health Engineering, Kermanshah University of Medical Sciences on the potential of water resources in Paveh and Horaman World Register, Dr. "Azad Rastegar" Assistant Professor Research Center And the education of agriculture and natural resources of Kurdistan province on the subject of biodiversity of Horaman plant species, conservation and threats, Dr. "Siamak Sharafi" Associate Professor of Geomorphology, Lorestan University, addressed the reasons for the formation of cultural valleys of Horaman world landscape.
In this article you will read:
The biodiversity of Oraman plant species is unparalleled
Dr. Azad Rastegar, Assistant Professor of Agricultural Research and Training Center and Natural Resources of Kurdistan Province, addressed a topic entitled "Biodiversity of Horaman Biodiversity, Conservation of Threats and Challenges" and said: "There are several issues in the field of Horaman Biodiversity that It can not even be fully addressed in several conferences. As a native of the city of Marivan, which is close to the Horaman region, I discuss the biodiversity of plant species in the region.
He continued: "Climatic factors determine the type of plant in a region. Regarding the biodiversity of plant species in Kurdistan and Kermanshah, it has a special geological structure and due to the harsh topography, access to it is low. It is less, more preserved, and its biological, plant and animal species remain.
Rastegar added that the Horaman region is not very large, one part in Kurdistan, one part in Kermanshah and another part in Iraqi Kurdistan, but the biodiversity of its plant species is not comparable to any other place, at least in Iran and Iraq.
He announced the existence of 2,400 taxa in Kurdistan province and said: "There are about 1,400 taxa in Oramanat and 300 rare species have been preserved in the towering mountains of Horaman with its rugged topography."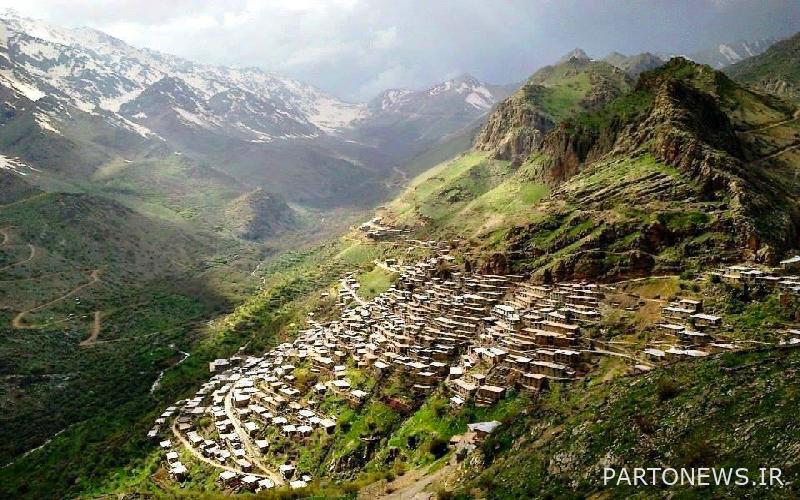 Oraman is a sanctuary for animal and plant species
"Horaman has not only a historical and cultural function," said the assistant professor. "It is a conservation of animal and plant species that has been able to preserve this biodiversity in different geological periods. The world has not seen what is called the new species, and science needs to be introduced, and this has happened.
Rastegar reminded that any top botanist who travels to Horaman will definitely not return empty-handed and can take and introduce several new species to the laboratory. Books can be written about the plants in Horaman, a basic condition in Environmental protection is to be able to preserve nature in its natural state, not to resort to plant protection in plant and animal museums and zoos.
Assistant Professor of Agricultural Research and Training Center of Kurdistan Province and Natural Resources added: "A species and taxon can have natural reproduction when it is in its natural environment. It's because of managerial weakness, any intervention we make in nature will sooner or later have a negative effect on us.
Rastegar said: "The earth is a single ecosystem and geographically the political borders are a contract. Look at the dam construction process, which unfortunately proceeds at the speed of light in all Middle Eastern countries, where the dust situation in the region has reached, and if each country supplies water." It has destroyed the ecosystem. If the ecosystem of Sirvan river has been destroyed by Daryan dam and a few meters of snow can not sit on the mountains of Shahu and Horaman, the water crisis will not be solved by dam construction, but water rights should be known to countries. Go to the solution through consensus.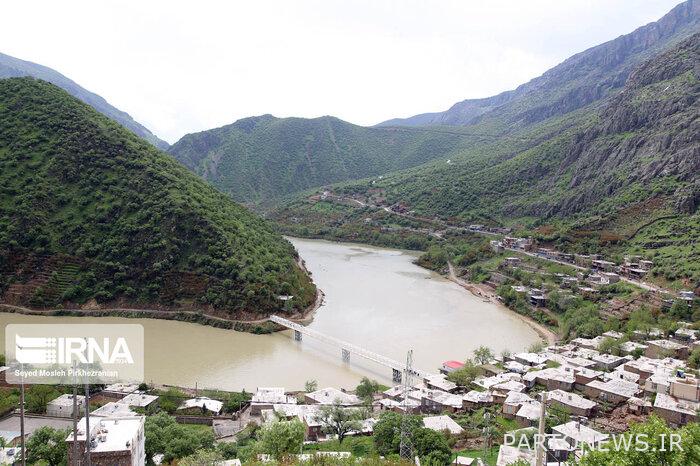 Let's try to become Horaman Geopark
Rastegar added: "Biodiversity is a chain and it is vital that it should not be broken. As much as Horaman is emphasized as a cultural landscape, it should be emphasized that in the future, with the efforts of sympathizers, it should be turned into a geopark." The area to attract is still small and the approach to the ecosystem must be taken and the human intervention in Horaman must be stopped.
The expert continued: The valley of Horaman and Oramanat is flat with mountains, vegetation, goats, Persian leopards and inverted tulips, and nothing else can replace it, and a stain of stigma called Darian Dam will remain on the valley of Oraman forever.
The people of Oraman understand the language of nature
The Secretary of the Panel and Associate Professor of Geography and the Director of the Geography and Environmental Sustainability Research Group of Razi University Environmental Research Center made a summary and said: "Despite the limitations, Horaman biodiversity is great. One of the factors for the stability of the people of Hawarman is despite the difficulties of the region.
Dr. "Iraj Jabbari" added: 15-year studies on the use of the regions show that forests have increased by 16 percent and pastures have increased by 5.6 tenths of a percent, agriculture has increased by 10 percent and built land has increased by 43 percent.
He continued by stating that the biggest changes have been the conversion of forests to pastures: agricultural lands have also become constructed lands, on the other hand, mass movements of soil erosion have increased and the reaction of river channels has changed.
Jabbari continued: "The art of management is to maintain the world record with the budget allocated to the region and to tell the whole world that the people of this region are so artistic that they have come to terms with this difficult nature and have understood and been able to understand the language of nature." They take the blessing of God out of the heart of the earth and live with it.
He added that the role of science and managers is to strengthen management with reason and logic and to use the experience of universities and scientific societies in the field of how to exploit and how to make a good profit and principles.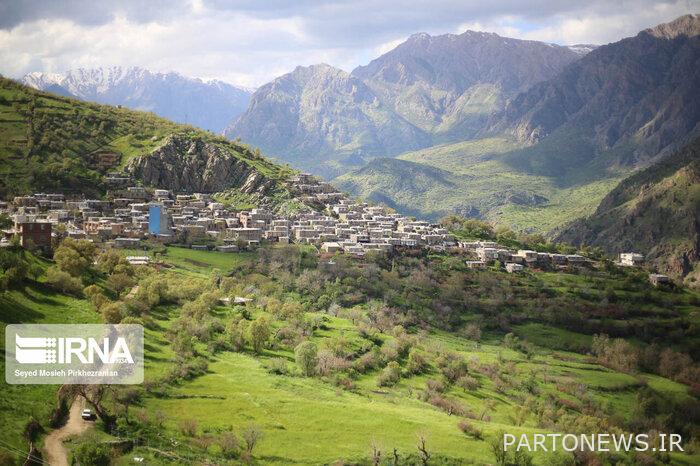 According to IRNA; On August 26, 1400, Horaman was registered in the 44th UNESCO World Heritage Committee as the 26th World Heritage Site of Iran under the name of "Horaman / Oramanat Cultural Landscape" with 186 votes from UNESCO.
Horaman region has an area of ​​409 thousand hectares and includes regions of Kermanshah, Kurdistan and Halabja provinces in Iraqi Kurdistan. Kermanshah province has four cities including Paveh, Javanrood Thalas Babajani and Ravansar and in Kurdistan province Kamyaran and Sarvabad cities and part of Sanandaj and Halabja province. Includes Iraq.
60% of the cultural landscape of Horaman is located in Kermanshah province, 30% in Kurdistan province and 10% in Halabja, Iraq, and a wide area of ​​this pristine and beautiful region is located in Kermanshah province, which is a very valuable capacity.
Horaman region is unique with its stepped architecture, pleasant climate, traditional customs, special cover, handicrafts and local food. This region includes the provinces of Kurdistan, Kermanshah and part of the Iraqi Kurdistan region, which in Kurdistan includes parts of Sanandaj, Kamyaran and Sarvabad, and in Kermanshah, Javanrood, Paveh, Ravansar and Thalas Babajani.
According to studies, Horaman includes more than 700 villages in these two western provinces of Iran, and archaeological evidence shows that Horaman dates back to the Middle Paleolithic period and dates back to about 40,000 BC.