Economical
Housing
House in Tehran 75 million Tomans per meter! / Market developments and housing prices in different areas (Table)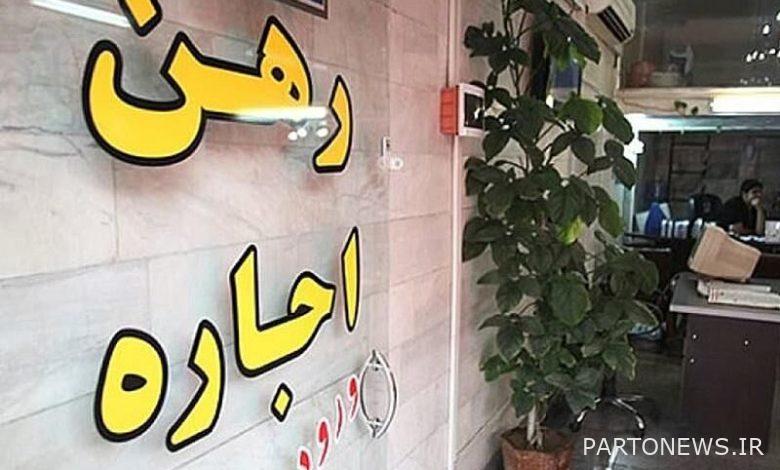 According to Tejarat News, central bank Developments report Housing Tehran published in April and announced that the monthly inflation of this sector in the first month of 1401, has decreased and inflation has increased point.
In the first month of this year, the average purchase and sale price of one square meter of residential unit infrastructure was announced as 34 million and 200 thousand tomans. This figure shows a decrease of 2.4 percent compared to the previous month and an increase of 16.9 percent compared to the same month of the previous year (point inflation). The central bank had announced a point-to-point growth of 91.7% in April 1400. Analysts at the agency now believe that the sharp decline in this figure this year indicates a "slowdown in the growth rate of housing prices."
Also, the study of rent index of rental housing in Tehran and all urban areas in April 1401, shows a growth of 45.6 and 50.1 percent, respectively, compared to the same month last year. These figures in March 1400 were equivalent to 45.8 and 50.2 percent.
Prices in different regions
In April, the average price per meter of a residential unit in area one of Tehran was about 75 million tomans. This average price in region 22 reaches about 33 million tomans.
District 18 of Tehran, with 15.7 million Tomans, had the lowest average price per meter of a residential unit.
However, some areas have higher prices. For example, the average price in region 12 is about 20 million tomans and in region 20 is about 18 million tomans.
The average price per square meter in District 14 has been about 26 million tomans.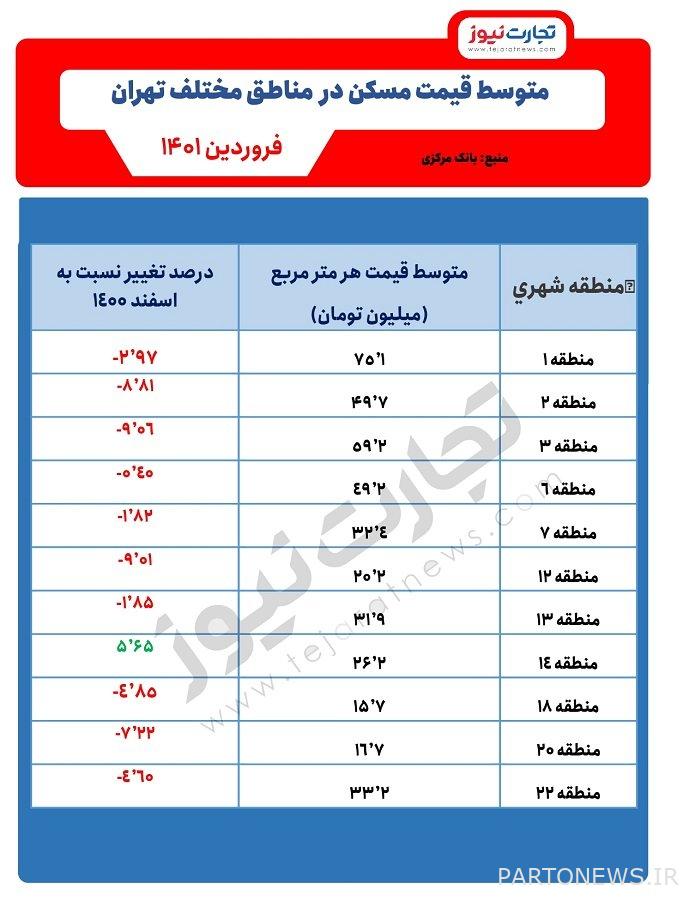 Housing price growth in the Statistics Center report
a while back Statistics Center It also announced the price index of consumer goods and services of the country's households in April of this year.
According to the report, the monthly inflation of the housing sector in April was 2.1 percent, point inflation was 28.4 percent and annual inflation in this sector was 27 percent.
The Statistics Center announced these figures for rent as 2%, 28.3% and 26.7%, respectively.
Meanwhile, although the Central Bank report indicates a decrease in inflation in the housing sector in April, but in recent days the price of rebar has increased, and this issue can affect prices in the coming months.
The CEO of the Housing Bank also recently announced that the construction facility ceiling Housing, For professional builders in Tehran and 11 other cities increased to 600 million tomans. This is due to a 30% increase in the ceiling Mortgages He tells.
Read the latest housing news on the Tejarat News Housing Market page.