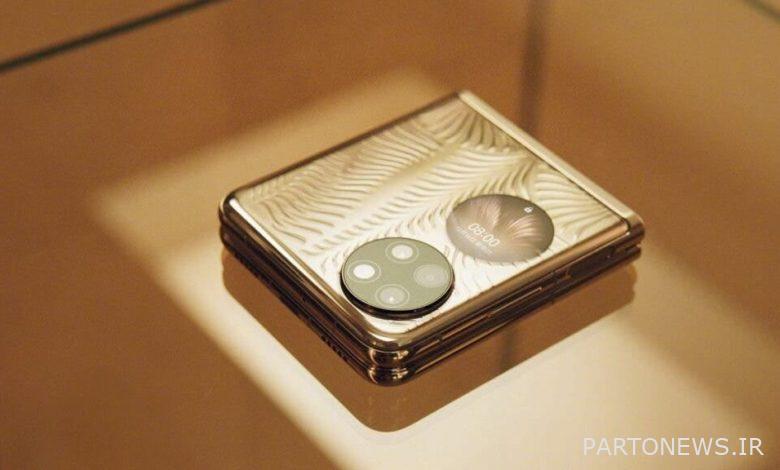 Huawei has introduced the new Huawei P 50 Pocket clamshell smartphone at its new winter flagship conference. This is the company's first clamshell smartphone with top-down clamshell capabilities like Samsung's Galaxy Z Flip 3. The new Huawei P50 Envelope clamshell smartphone comes with a new generation of water drop hinges. Along چیکاو Be.
Huawei CEO Yu Chengdong said the drop hinges are Huawei's patent. He claims that clamshell smartphones can not work without a Huawei patent design. "If you see that there is no gap in a company's clamshell smartphone, then you have to guess that company used Huawei's patent to make the phone," he said.
He means that because this method and type of design was done by Huawei for the first time and no other company or brand has registered such a design or patent so far, so any company that uses this method of Huawei, can be said with confidence. Which has copied from Huawei's design in this regard. In fact, this is a warning that Huawei is announcing so that other companies do not use the company's plan to build their future products without permission, it is possible that Huawei will take legal action against that company.
After years of accumulation and repetition in hinge technology, Huawei has now reached a new stage in the design and construction of new hinges. The company has a new generation of drop hinges that this hinge has used in making its new clamshell phone, Huawei P50 Envelope. New generation drop hinges allow the entire hinge structure to rise when the multidimensional lift lifter is opened. The structure collapses when folded. The patented hinge technology, designed by Huawei, integrates many precision components into a small space.
In addition, the new hinge ensures that the wrinkles caused by bending in the smartphone screen are minimized. The folding and opening of this smartphone is quite smooth. The drip hinge also uses a variety of high precision materials and special manufacturing processes to ensure high strength and at the same time lighter weight.
This will further improve the reliability and aesthetics of this clamshell smartphone. The Huawei P50 Envelope clamshell in the open mode is a flagship phone with a large 6.9-inch screen. The screen aspect ratio of this Huawei clamshell phone is 21 to 9, which is more suitable for watching movies. It also has a density of 442 pixels per square inch and can display 1.07 billion colors, and also supports P3 Global Color Management. The Huawei display also supports smart refresh rates of up to 120 Hz, high-frequency PWM light reduction of 1440 Hz, and a touch sampling rate of 300 Hz.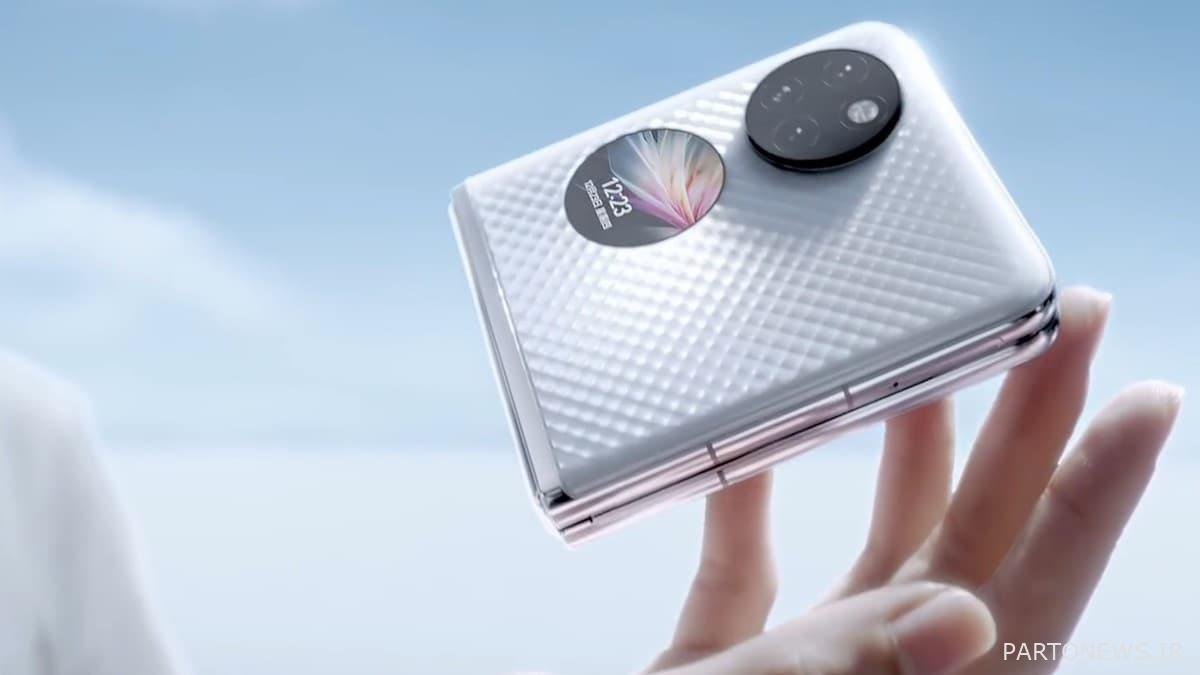 ■ Specifications of Huawei P50 foldable smartphone
6.9-inch Super AMOLED display with Full HD Plus resolution of 2790 x 1188 pixels with 120Hz refresh rate, 300Hz touch sampling rate, 1440Hz high-frequency PWM light reduction, DCI-P3 color gamut, up to 1.07 billion colors

Uses Qualcomm Snapdragon 888 mobile platform chip, 5nm, 4G support, with Adreno 660 GPU

Has 8 GB of RAM with 256 GB of internal storage or 12 GB of RAM with 512 GB of internal storage

Use of Huawei Harmony OS 2 proprietary operating system for release in China and use of Android 12 operating system for release in the global market

40-megapixel main camera with F / 1.8 aperture plus 13-megapixel ultra-wide sensor camera with F / 2.2 aperture plus 32-megapixel Ultra Spectrum sensor with F / 1.8 aperture

Use of 10.7 megapixel wide sensor for selfie camera

Use the fingerprint sensor on the edge and integrate with the power key of the device

Use USB Type-port for audio output

Dimensions of the device: 170 mm in open mode or 87.3 mm in closed mode at 75.5 by 7.2 in open mode or 15.2 mm in closed mode.

Weight 190 grams

Supports dual-band WiFi, Bluetooth 5.2, NFC, USB 3.1 Type-C (GEN1)

Uses 4000 mAh battery with HUAWEI SuperCharge wired fast charge support