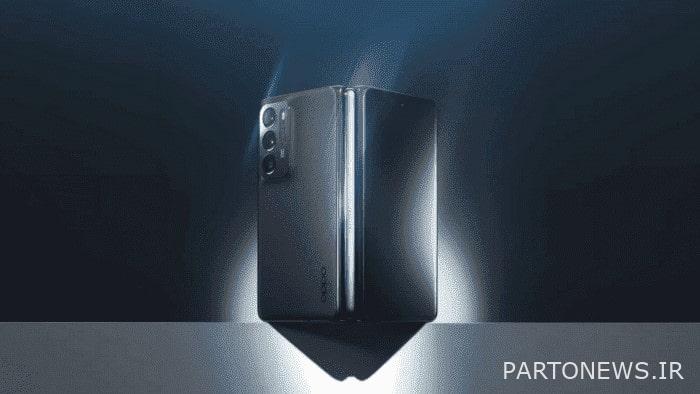 Opo has finally introduced its first clamshell smartphone after several years of research and development. Prior to the introduction of this device, there was not much news about the specifications of this Oppo clamshell smartphone, and it was not imagined that Oppo would be able to introduce its book-shaped smartphone in the last month of this year. Along چیکاو Be.
When introducing the smartphone, Liu Zuohu, Oppo Production Manager, said that the Oppo Find N comes with a great folding ratio. Folding this device takes into account the experience of two internal and external screens. When closed, the Oppo Find has a small 5.49-inch external display on the front. Although the overall size of the device is small when folded, it gives a better slip feel and no pressure is required to move it with one hand.
What else is happening in the world of folds?
However, when open, the Oppo Find clamshell smartphone has an incredibly large 7.1-inch display. This display uses the screens of the Samsung E5 and is presented with a resolution of 1792 in 1920. In addition, this clamshell smartphone supports refresh rates above 120 Hz for the image.
In addition, the screen of this Oppo clamshell phone supports setting the automatic LTPO refresh rate between 1Hz and 120Hz. That is, when the content that the user is playing is static and motionless content, such as photos and images, the refresh rate of the image is reduced to 1 Hz, which is equivalent to one image per second, but in high-speed content such as applications. Game, this refresh rate increases to 120 Hz, ie 120 images per second to provide the user with very smooth images. Using a variable refresh rate not only saves battery power, it also prevents chips from overheating.
This Oppo clamshell smartphone, which opens and closes like a book, works like Samsung's Galaxy Z Fold 3 smartphone. The screen ratio in this Oppo smartphone is 8.4 to 9. The back shell of this device uses a curved micro 3D surface design that fits the palm line. The Oppo Find also has a precision nut hinge with 125 technical patents. A description of the introduction event as well as the full specifications of the Oppo Find clamshell smartphone will be announced in the following articles.