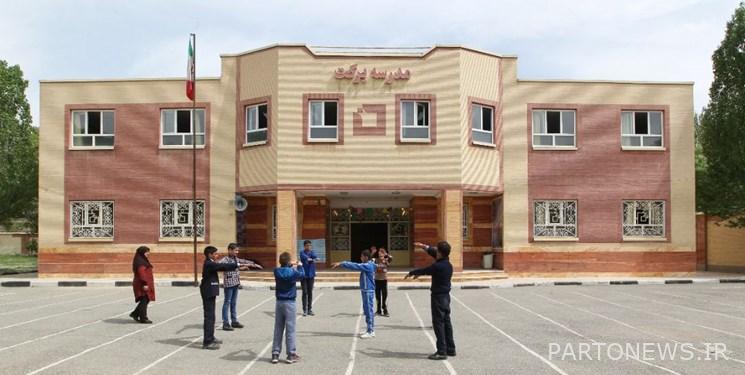 According to Fars News Agency, Mohammad Turkmaneh, CEO of Barakat Foundation, announced the construction of 200 new schools this year and added: "Thus, the number of schools opened and completed by Barakat Foundation in deprived and rural areas of the country by the end of 1401 to 2,000 schools." arrives.
Referring to the activities of the Barakat Foundation in 1401, the CEO of the Barakat Foundation said: "The Barakat Foundation is planning to build 200 new schools with 1,000 classrooms this year, with the priority of replacing them with convent schools, and has allocated 2,000 billion rials for this purpose." Is.
Turkmaneh emphasized: with the opening of these 200 schools, the number of schools ready for operation and completed by the end of 1401 will reach 2,000 schools with 11,000 classrooms.
He explained about the Barakat Foundation's actions in the field of school construction: The foundation is committed to building 2,700 schools with 14,000 classrooms, and to date, 1,800 schools with 10 classrooms have been opened and completed.
According to the director of the Barakat Foundation, the foundation's share for the construction of 2,700 schools is 12,100 billion rials, of which 9,150 billion rials have been paid so far.
Emphasizing the construction of Barakat schools in deprived and underprivileged areas across the country, Turkmaneh said that 3,750 villages across the country are covered by the Barakat Foundation's school-building activities.
Emphasizing the school-building movement in the country, the director of the Barakat Foundation said: "The foundation was set up based on the menus of the Supreme Leader of the Revolution and the policies announced by the Imam Khomeini Executive Headquarters to develop educational spaces and equitable distribution of educational facilities in deprived and less developed areas." The movement has built schools in these areas and building a school is one of the most fundamental and lasting activities of this foundation.
According to Turkmaneh, 250,000 students are currently studying in Barakat schools.
He reminded: Barakat schools are built in deprived areas required by the Ministry of Education and the School Renovation Organization and in compliance with educational standards and requirements and technical and infrastructure criteria, and after completion, are presented to students in these areas.
End of message /
Suggest this for the front page