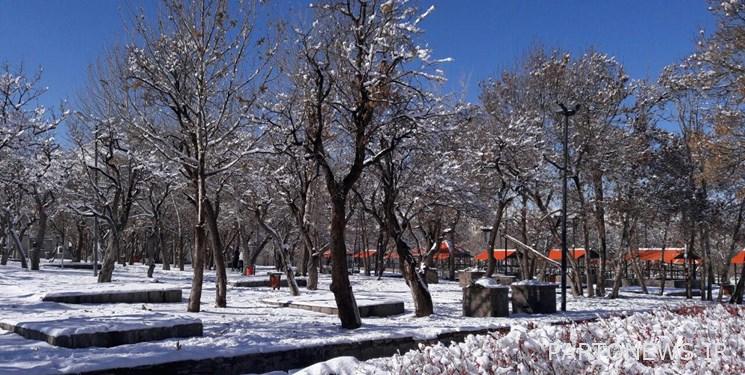 In an interview with the economic correspondent of Fars News Agency, Sadiq Ziaian said about the latest weather situation in the country: Next day, the rainy system will enter the southwest of the country in the provinces of Khuzestan, Bushehr, Kohgiluyeh, Boyer Ahmad, Chaharmahal and Bakhtiari, as well as west of Yazd and some areas of Fars. And in Isfahan, we have snow and rain, while the rains continue in the northern part of the country and some western regions, and in the highlands and cold regions, the rain will be in the form of snow.
He added: On Tuesday, January 20, rainfall will decrease in the northwest of the country, but it will continue to rain in the provinces of Gilan, Mazandaran, Ardabil, Golestan, and the heights of Alborz mountains.
The Director General of Forecasting and Warning of the Meteorological Organization stated: On Tuesday, we will have snow and rain in the western, central and eastern regions of the country, Hormozgan, Kerman, northern Sistan and Baluchistan, and the northeast. On this day, the intensity of rains will be in Kerman, Bushehr and Fars.
Ziaian continued: On Wednesday, we have scattered rain in some areas of Isfahan, Yazd, Kerman, South Khorasan, Sistan and Baluchistan and Alborz heights in Tehran, Semnan, Ardabil, Gilan, West Mazandaran, North Razavi Khorasan and North East Azarbaijan provinces. .
He stated that from Tuesday, January 20 to Friday, January 23, there will be a noticeable drop in temperature in most parts of the country, he said: In the northeast, the temperature will drop between 10 and 15 degrees during this period, and between 7 and 10 degrees in the northwest and east of the country. will be.
The Director General of Forecasting and Warning of the Meteorological Organization said about the atmospheric condition of the capital: the sky in Tehran next day will be partly cloudy, wind is expected in some hours, and on Tuesday, the sky in Tehran will be partly cloudy to cloudy, in some hours it will be accompanied by scattered rain; The maximum and minimum temperature tomorrow in the capital will be 9 degrees and 1 degree.
Ziaian added: Next day, the temperature will be zero or below zero in 14 centers of the province, including Urmia, Ardabil, Arak, Bojnord, Tabriz, Zanjan, Sanandaj, Shahrekord, Shiraz, Qazvin, Karaj, Gorgan, Mashhad and Hamedan.
* This year's rainfall is about 20% less than last year
He said about the state of rainfall in the current agricultural year: the average rainfall of the whole country from the beginning of the agricultural year (October 1401) to January 16 was recorded as 53.2 mm, last year's rainfall was 66.7 mm during this period, so this year's rainfall is about 20% less than last year
end of message/
You can edit this article

Suggest this article for the first page