Marriage and family
social
Increasing the number of marriage counseling centers in Kermanshah to 17 centers – Mehr News Agency | Iran and world's news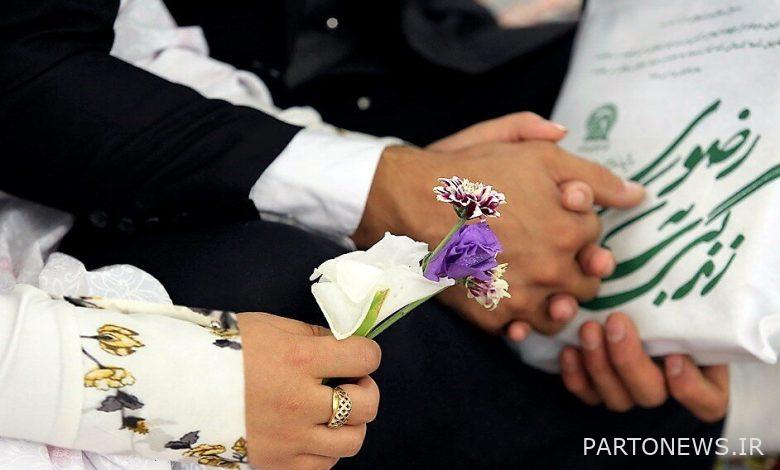 According to the Mehr reporter, Saber Rahimi stated during a press conference held with the media on the occasion of Marriage Week on Thursday noon: July 10-16 has been called Marriage Week across the country, and for this occasion, programs have been prepared with the slogan of easy and heavenly marriage. Has been.
Referring to the special programs of the wedding week, he added: "This week, the big wedding celebration is scheduled for Wednesday, July 5, during a symbolic ceremony of a young couple bond celebrating managers, donors, systems and other marriage activists in the province." Kermanshah is done.
The Director General of Sports and Youth of Kermanshah Province stated: In the field of sports and youth activities, four missions include monitoring the provision of facilities in banking networks, providing specialized counseling services in marriage, holding pre-marriage training workshops and holding programs and activities to encourage youth To marry and honor family.
Rahimi, referring to the amount of facilities received in marriage in 1400, said: Last year, 26,697 young people managed to receive facilities from banks, which amounted to 2 thousand and 257 billion tomans.
He pointed to the development and increase of counseling centers in Kermanshah province and continued: In 1997, there were only 2 counseling centers to provide counseling and set up premarital workshops for young people, but now there are 11 centers and 6 other counseling centers in We are now getting permission to set up to reach 17 consulting centers by the end of this year.
The Director General of Sports and Youth of Kermanshah Province pointed out: During the marriage week, providing counseling for young people will be provided free of charge, and we plan to increase the number of pre-marriage workshops from 210 to 300 by the end of this year.
Rahimi stated that Kermanshah province has a good position in the country in terms of marriage, said: At present, Kermanshah province is one of the top ranks in the country in terms of marriage and in the field of youth, the largest and most equipped young house in the country can be seen in Kermanshah province. .
He emphasized: in order to eliminate the existing social harms in Kermanshah province, memorandums of understanding have been signed with various organs and all issues related to youth will be reviewed in the provincial organizing staff council, but solving youth problems and obstacles in paying bank facilities requires instructions from Officials rank higher.