International
Iran
Iran will be one of the focal points of Biden 's visit to the region – Mehr News Agency | Iran and world's news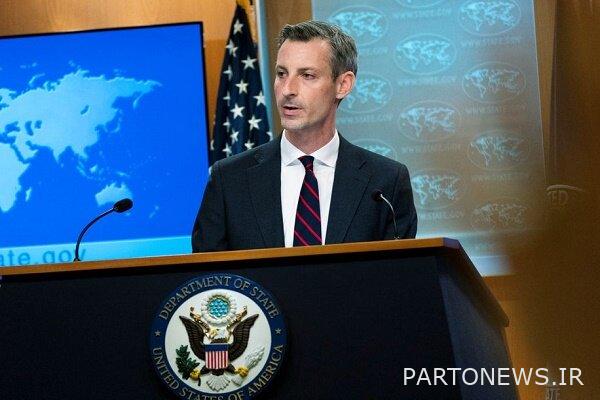 A State Department spokesman named Iran as one of the topics of discussion for President Joe Biden during his visit to the region.
According to the report, Ned Price said that Iran will be one of the topics Biden will discuss during his visit to occupied Palestine and Saudi Arabia.
The State Department spokesman also claimed that Washington was still seeking a return to the Iran nuclear deal, known as the Borjam.
"We are concerned about Iran's continued use of advanced centrifuges, which goes beyond the provisions of Borjam," Price said, making false claims.
Asked about the impact of the Israeli cabinet reshuffle and the possible return of Benjamin Netanyahu on the reopening of the US consulate in Jerusalem, he said that US strategic relations with Israel do not depend on a person sitting in the White House or as Israeli prime minister, and that Washington remains committed to The reopening of its consulate in occupied Jerusalem is underway.
Ned Price also said about the US investigation into the assassination of Shirin Abu Aqla, a Palestinian journalist for Al-Jazeera, by the occupying forces, that such an issue is not on the table at the moment.
US President Joe Biden will travel to occupied Palestine despite the dissolution of the Knesset and the possible holding of early elections.
Biden is expected to travel to Tel Aviv on July 13-14. He will spend the night in Jerusalem and talk with Yair Lapid, the interim prime minister of the Zionist regime.
The announcement of Biden's final visit to Tel Aviv came hours after Prime Minister Naftali Bennett and Israeli Foreign Minister Yair Lapid agreed to dissolve the Knesset in the coming days.