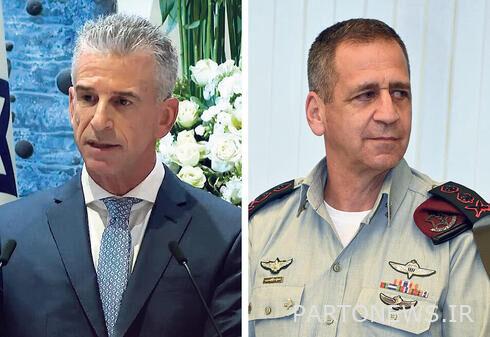 As Iran and world powers announce their intention to return to the negotiating table on the resumption of the 2015 nuclear deal, the Israeli military and security establishment will resume talks, IRNA reported, citing the website of the Israeli newspaper Yedioth Ahronoth. Negotiations are going on and there are difficult debates.
The controversy escalated after news broke that a growing number of senior Israeli army officers preferred any deal to buy more time to implement the right options for Tel Aviv.
However, the Israeli spy agency Mossad has returned to the nuclear deal and believes the reports are part of a campaign to pressure Israeli Foreign Minister Yair Lapid – who is expected to take over as prime minister soon. – to focus on the content of the negotiations.
The Israeli spy agency considers the agreement very unfavorable and believes that the agreement will not delay Iran's nuclear program for more than two and a half years, and that this is not enough time for the army to plan a comprehensive offensive plan. .
Mossad officials stress that the lifting of Western economic sanctions as part of a potential deal will only help Iran achieve economic prosperity and strengthen its foothold in the Middle East. They also believe that after the expiration of the terms of the agreement in 2025, Iran will accelerate uranium enrichment without Western interference.
In this regard, Mossad director David Barnia and Israeli Army Chief of Staff Avio Kukhafi appear to be on one side of the field in playing their instrument of opposition to the agreement.
On Saturday, EU foreign policy chief Joseph Borrell announced during a visit to Iran that Tehran had agreed to resume talks in Vienna after months of stalemate, writes Yedioth Ahronoth.
The Zionist newspaper wrote: "Hopes for rescuing the nuclear deal in recent months after the talks in March stalled in the wake of Russia's invasion of Ukraine and Tehran's insistence on removing the Islamic Revolutionary Guard Corps from the terrorist lists, which is an important turning point in It was negotiations, he was dying. Recent reports, however, suggest that the prospect of reviving the Borjam agreement has become much clearer.