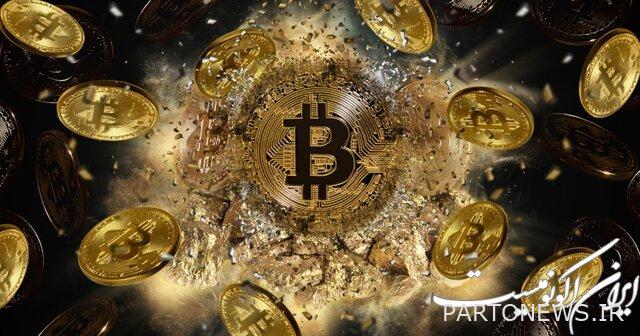 According to the Golsnood Research Company, about 555,000 bitcoins were traded in the range of 18,000 to 23,000 dollars in three days, and many of these sellers initially bought bitcoins at much higher prices.
Short-term holders outperformed the 2018 market in terms of output-consumption gains, meaning that their profits have generally declined, while some long-term holders after buying at the highest bitcoin price of nearly $ 69,000 with Sales surrendered to the current market.
For the past three days in a row, the biggest loss in dollars in Bitcoin history was recorded, with more than $ 7.325 billion in Bitcoin losses for investors who had accumulated higher-priced coins and now spent them.
"Almost all wallet groups, from Shrimp to Walsh, now have massive losses worse than in March 2020," Glesnood said. "The least profitable wallet group has one to 100 bitcoins."
"Bitcoin may be nearing a temporary end because the digital currency has historically reached its 40% to 50% return on profit (PSP)," said Marcus Sotirio, an analyst at Global Block Digital. Finally, we saw that with prices reaching a low of $ 17.7 thousand yesterday, only 49% of the bitcoin dollar supply was profitable.
"Looking at these historical data, it is important to note that Bitcoin has not gone through a period of persistent inflation," Sotirio said in a statement. "We may be closer to the bottom with more forced liquidations, but we can not be sure of a steady uptrend until inflation is convincingly reduced."
Yoya Hasgawa, a digital currency exchange analyst at Beat Bank of Japan, sees a further potential decline, given that Bitcoin's PSP is slightly above 50%.
"Simply put, the Bitcoin drop over the weekend was not deep enough," Hasgawa said. Bitcoin still has the potential to decline, and if its PSP falls below 50%, the price could eventually reach its lowest level.
The total global market value of digital currencies is currently estimated at $ 905.98 billion, up 3.07 percent from the previous day. Bitcoin currently holds 43.27% of the total digital currency market, down 0.11% in one day.
The total volume of the digital currency market in the last 24 hours is $ 72.00 billion, which is a decrease of 19.17%. The total volume of decentralized finance is currently $ 6.80 billion, which is 9.44% of the total 24-hour volume of the digital currency market. The volume of all stable coins is now $ 62.89 billion, which is 87.35% of the total 24-hour volume of the digital currency market.
Digital Currency Price Update (until 09:00 AM Eastern Time)
This category contains the price changes of 10 major digital currencies in terms of market value.
1- Bitcoin
Price: $ 20,522.44
Price changes in the last 24 hours: 2.09% increase
Price changes in the last week: 6.47% decrease
2- Atrium
Price: $ 1,122.81
Price changes in the last 24 hours: 3.29% increase
Recent week price changes: 2.82% decrease
3- Bainance Quinn
Price: $ 2217.08
Price changes in the last 24 hours: 3.78% increase
Recent week price changes: 0.38% decrease
۴- تتر
Price: $ 0.9999
Price changes in the last 24 hours: 0.01% increase
Recent week price changes: 0.03% increase
5- Solana
Price: $ 34.97
Price changes in the last 24 hours: 6.95% increase
Recent week price changes: 23.44% increase
6- Cardano
Price: $ 0.4883
Price changes in the last 24 hours: 3.54% increase
Recent week price changes: 4.55% increase
7- Ripple
Price: $ 0.3228
Price changes in the last 24 hours: 1.53% increase
Price changes in the last week increased by 3.79%
8- Polka Dutt
Price: $ 7.94
Price changes in the last 24 hours: 8.10% increase
Recent week price changes: 11.69% increase
9 – USQ Quinn
Price: $ 1.00
Price changes in the last 24 hours: 0.01% increase
Recent week price changes: 0.03% increase
10. Dodge Quinn
Price: $ 0.05991
Price changes in the last 24 hours: 1.29% increase
Price changes in the last week: 9.22% increase